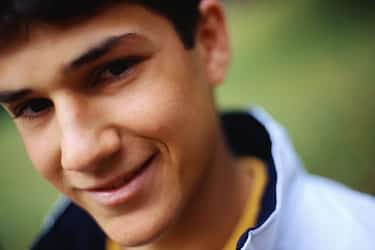 Most parents would love to create an ideal world for their child to live in. But the reality is that more and more children are in need of mental health care. There are many reasons why a child might need therapy – divorce, abuse, loss of a loved one,
learning disabilities
,
bullying
just to name a few.
When a parent recognizes that their child needs help, the parent has two options. Sweep it under the rug like it doesn't exist or take action. The correct choice is option two. Many parents choose option one and live in denial which will only lead to more problems in the future. Because these issues will reappear – often later in life when it's not only more difficult to address but more damage has been done. If your child needs help you may need to relinquish control and accept some professional help!
If you do decide to seek professional help for your child, then the next step is to find the right therapist for your child. Here are a few tips to keep in mind when making that choice:
– Gather information. Take note of why you feel like your child needs help. What are his/her symptoms? How long have these symptoms been in existence? When gathering this information, talk to your child's teachers, school counselor, pediatrician, and any other caregiver who can give you insight into what is going on in your child's life. The more you know, the more you will be able to communicate to the professional you choose.
– Ask for referrals. The pediatrician, school counselor, or any other close friend/confidant might be able to point you in a good direction.
– Research licenses and credentials. Once you have list of therapists, research them. Make sure they are licensed to practice! I cannot stress that enough. There are people who call themselves child therapists without the proper credentials. So, do your homework before making an appointment.
– Approach and experience. Before sending your child off to therapy, find out the style and approach of the therapist. How long have they been working with children? What type of methodology do they use? What type of treatments do they offer? What do they specialize in? What is their availability? What can be expected relationship between parent and therapist?
– Insurance, price, & fees. Check with your insurance to see what options they provide for child therapy. When making an appointment with the therapist ask about prices, fees, payments plans, and cancellation policy.
– Communicate. It is very important for the parent to be involved with the therapist and the treatments. So work to build a good rapport and be available to assist them in any way necessary. Also, communicate with your child. Do they feel comfortable with the therapist? If you sense that the relationship is not working, then don't be afraid to make a change.
Taking care of your child's emotional needs are just as important as taking care of their physical needs. You are not a failure of parent if you enlist the help of a mental health care professional. It is actually a sign of true love and concern for the welfare of your child.
If you live in Vancouver, Washington or Portland, Oregon and are looking for a therapist to work with your child visit Therapy FAQ.