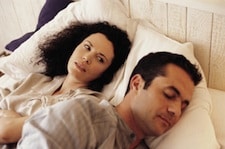 Are you in a codependent relationship? Codependency is the act of sacrificing oneself for the sake of another's addiction. It is an attitude, a style of living. People become codependent when they consistently allow their own needs and rights to become secondary to another's needs and rights. This type of relationship can be harmful and its effects can be devastating.
You can identify if you are in a codependent relationship by looking for specific symptoms. Here are some symptoms to lookout for:
· Are you tired and depressed all the time?
· Does it seem you can't do enough to please your partner, father, girlfriend?
· Are you the only one who cares if things get better?
· Are you getting more and more headaches, backaches, stomach aches?
· Are you sacrificing your good reputation to help someone who doesn't give back?
· Feel unappreciated?
· Are you relying on food, shopping, alcohol or other drugs to give you a lift?
To break this devastating cycle, it is important for the codependent to recognize that you count just as much as the person you are protecting. Why are your rights as a person or your health less important than theirs? Secondly, by breaking the cycle of codependence, you are giving back, to the addict, responsibility for their behavior. The first step toward your recover and theirs, is accepting responsibility for your own behavior and your own live. After all, how can they get better if you do it for them?
Breaking codependency is extremely difficult to do without help and regular support from others. Psychotherapy, or marital therapy are necessary. You may want to call self-help groups, such as Al-Anon or Codependents Anonymous, both listed in your local directory. If you live in Portland, Oregon or Vancouver, WA, please contact my office for an appointment.
For more information, visit Marriage Counseling – Breaking the Cycle of Codependency.