This week actress, wife, and mother, Catherine Zeta-Jones came forward and told the world that she suffers from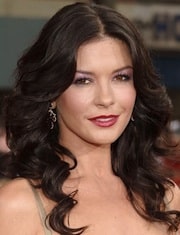 Bipolar II disorder. Bipolar is also known as manic depression. Someone with bipolar experiences varying degrees of high energy or euphoria know as "mania" combined with episodes of deep low depression and sadness. This range of emotion can be experienced daily, yearly, or even at the same time. Bipolar has been categorized as Bipolar I and Bipolar II. The basic difference between the two is that Bipolar I is a more extreme form.
Some with Bipolar describe their life as a roller coaster ride. Because of the extreme range in moods, it can be a particularly challenging lifestyle making it difficult to ever feel "normal." Genetics, environment, and neurochemicals in the brain are considered to be possible factors for Bipolar. It has been described as a biological disorder, affecting the neurotransmitters in the brain.
I appreciate the courage of Catherine Zeta-Jones to share this very private and personal information. Even though you may have a "diagnosis", you can still be a strong, successful human being. There is no shame is experiencing a disorder like this…It is not your fault. The other lesson learned from Catherine Zeta-Jones is the importance of seeking professional help. There are so many options now available to treat depression.
If you live in the Portland, Oregon/Vancouver, Washington area and are looking for Bipolar Therapy, please contact my office to set up an appointment. For more information, visit Overcoming Depression.