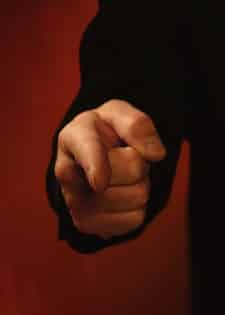 Love+Hate=Guilt
. How many of you have this type of relationship with one or more of your parents? Or how many of you have felt like this at least once with your parents? Or are you suspicious that this is how your teenage or grown children feel about you?
Unfortunately these feelings are all too common among parents and children. They are the natural byproducts of normal human development that has not been allowed to progress to completion. Anger and love are healthy human emotions that emerge often in our daily lives. Guilt, on the other hand, is not a normal nor healthy human emotion (unless of course you have legitimately committed a serious offense). To feel guilty for being angry at your parent or child is a misunderstanding of the relationship.
Dealing with these emotions is vital in any relationship, but especially for those in a family firm. How is the business to prosper if children coming up into the business never correct the errors of their predecessors? How is the business to remain competitive if you hang onto old ways just because you are afraid to confront a parent or grandparent? On the other hand, if you trust that your love for this person and their love for you is strong enough to handle the confrontation, you both benefit by getting things out in the open.
If you want to clear up the Love+Hate=Guilt relationship you have with your parents or children, take a moment to do the following exercise:
As honestly as possible, list your loved one's flaws, mistakes and even downright nasty traits. Make sure you include everything that makes you really angry about this person.

Now list all of those traits you admire and are grateful for.

As you review these lists, ask yourself, which traits are you carrying on, in the family tradition. Be honest. You might ask your spouse for feedback because you may feel so guilty that you cannot acknowledge your parents flaws, or your own.

Finally, make a plan of action to change the negative counterproductive traits.
This little exercise is very revealing. By feeling guilty and by avoiding blame you may inadvertently be carrying on the same mistakes generation after generation. The goal of each generation should be to improve upon the goals of the last, not repeat mistakes. By holding your parents accountable you are more free to do this. I hope by now that you realize that blame is not really the answer, but that accountability is. Be respectful in your confrontations. Tell your parents what they did that hurt or angered you, but treat them as if they are human beings quite capable of accepting responsibility for their mistakes and capable of correcting them.
For more information, visit Entrepreneurial Life – Families in Business.