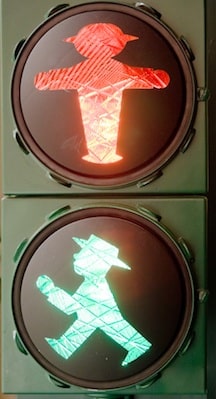 When it comes to problem solving, recognizing and interpreting the signals that others give us is crucial. For some of us, that does not come naturally, but if you take a little bit of time, you will be able to improve your skills. If you do, you will be able to minimize crises before they materialize.
One common error is to mistake signals for the problem.
When a person is angry or aggressive, we tend to listen, but when a person is quiet or passive, we tend to ignore them. Actually, those behaviors are signals of something. Just what they are signals of remains to be discovered. The key is that all human behavior is meaningful. But the meaning may come disguised as signals that look like problems themselves.
For example, one husband was beside himself because his wife could not keep the house clean. The couple ran the a business from their home. Although the husband was out all day with customers, the wife was at home taking care of the four small children, answering business calls, and running the company office. The couple had already problem solved somewhat and come up with occasional day care and even a once a month house cleaner, but still the house was a mess.
The problem was they were focusing on the messy house instead of what it represented. In this case, it represented that the wife was torn about her goals. She wanted to be part of the business, but she also wanted to parent her children. Making more time for her to clean the house, a chore she really didn't like anyway, wasn't the solution. What worked, however, was to set up a system where she could participate in both worlds without them overlapping so much.
Whenever confronted with a dilemma (Is it a signal or a problem?), ask yourself, "How does this behavior make sense to the person engaging in the behavior?" Don't ask, "How does it make sense to me?"
If the behavior belongs to someone else, chances are it makes sense in their model of reality, which may look very different than yours. In the case of the couple with the messy house, what made sense according to the wife's model of reality is that the wife wanted to have a neat house but she wanted something else more. In order to get a clean house, it was necessary to help her accomplish what was more important first.
While some solutions are easy and superficial, many problems require deeper probing. While a band-aid may suffice for a while, it will save a lot of wasted energy and questioning if surgery is done immediately. So, when you see a signal, probe, dig, and most important, don't ignore it. If you can't figure out what the signals mean it might be time to ask a therapist for help.
If you're an entrepreneur visit Entrepreneurial Life for more information.