To know, know, know you, is to love, love, love you.
~ Bobby Vinton, Singer/Songwriter
Love is a conversation.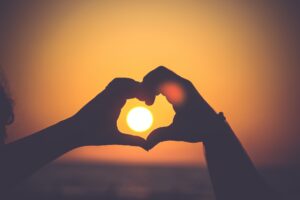 As Bobby Vinton suggests in his 1969 song lyrics, there is a profound connection between knowing you and loving you. Can you truly love someone without knowing them? Does the love grow stronger as you get to know them better, through shared life experiences? Can love fade if a partner fails to keep up with the knowing part?
I chose the title of my book, "Empathy is More Than Words," (to be published), because to know someone is far greater than just the words spoken, or the rules defining the encounter between people. It is more than an accumulation of data researched on each person. That data set may include facts about the person, or noticeable facial features, or common gestures they might use. But to really know someone is to connect at a deeper emotional level.
To feel loved is to "know, know, know you" — and to know, know, know that the other knows you too.
The love can come in many forms, can't it? As Bobby Vinton croons this tune, he is alluding to romantic love. But whether it is between lovers, or friends, or parent and child, or even the fondness for a neighbor or coworker — when someone knows you, more than just a passing data point, but knows the heart of you — that feels like love.
At least all of this appears true for NeuroTypicals who use an interactional approach to their relationships. For them, Love is a Conversation.
But what of those NeuroDiverse folks who are transactional? Hannah Gadsby is an Australian comedian whose YouTube videos and comedy performances reveal the mind of one Autistic woman when it comes to knowing another person. She admits she has a social interactional problem, something she calls a "relation thing."
Even more complex is the relationship world of a Radiant Empathy Angel. Let's compare all three worlds of the NeuroTypical, the NeuroDiverse, and the Radiant Empathy Angel — when it comes to knowing you and loving you.
To "know you," Asperger Style.
The camera panned in on celebrity comedian Hannah Gadsby as she pondered the question delivered by her Norwegian/Swedish television talk host, Fredrik Skavlan. In this 2019 YouTube vignette, Skavlan encouraged Gadsby to speak about her diagnosis of Autism and how her life has been affected by this relatively new diagnosis for her.
There are many traits of autism that Gadsby alludes to in this interview. She jokes about needing routine and that she doesn't like surprises, so she eats the same breakfast and lunch menu day after day. She quips that her facial expressions are hard to read because she hasn't "told" her face to catch up to her feelings. She makes no eye contact with her host or the others on stage but does offer exaggerated eye rolls that bring laughter from the audience.
In fact, it is her humor that is charming enough to get the audience and host past the off-putting Autistic behaviors. However, she speaks about other more painful traits as well. Three major obstacles for Gadsby are her social anxiety, her social awkwardness, and that others see her as "intimidating" (to use her term).
"It's a relation thing," she said of Autism. And so it is, but I would refine that definition a bit. Those three major obstacles (social anxiety, social awkwardness, and intimidation) are reflective of Empathy Dysfunction (EmD).
Puzzled that Gadsby would be willing to meet on a talk show, with other guests and to converse with the host, in front of television viewers and a studio audience — especially with her stated social anxiety — Skavlan wanted to know how she has the courage to do it. He says, "You come in here . . . "pointing to the stage and the other guests and the audience laughing . .. how do you do it?"
Gadsby points to her nose and then to Skavlan, tilting her head and looking knowingly over the tops of her glasses, in an exaggerated gesture to mean she "knows" him. She says, "I've done my research though." More audience laughter.
In NeuroTypical fashion, Skavlan is delighted that she has researched him and wants to know what she knows about him. He leans forward and smiles at her invitingly, probably with the assumption that she got to "know" him during her research. He expects a conversation.
Instead, Gadsby describes what she has observed in her research, "You're just one of these people — just one of these people who want answers to questions." Again, the audience laughs.
Skavlan smiles and agrees with her observation. No surprise there since most of us assume a talk show host has the gift of gab and knows how to get his guests to talk about themselves. But he still doesn't understand why knowing this about him helps her social anxiety.
"This [the talk show setting] is easier than a social situation," Gadsby offers. "Here I know the rules. You are asking the questions. And I answer them." She goes on to explain that she would get flustered and overwhelmed if she had to ask and answer questions of everyone on the stage — conversational style.
In other words, Gadsby is transactional, not interactional.
She can answer questions, but not easily engage in a reciprocal conversation.
She researched the talk show host only to learn the rules ahead of time. But she didn't research the talk show host himself — only the rules.
She declined to make small talk with the other guests on the show because she would be overwhelmed by their need to chat/connect.
She knows that eye rolls and quirky behaviors make the audience laugh, but she doesn't engage the audience.
She hates surprises so she controls the outcome by researching the rules, and/or sticking to her routines — which is all in service to her emotional comfort, not the relationship with the talk show host.
Gadsby uses her social anxiety and social awkwardness and quirkiness to amuse us. But there is a touch of sadness when she discusses that others see her as "intimidating." She believes this is because she is autistic, but I believe it is because she is transactional.
This is the tragedy of being Autistic and having Empathy Dysfunction (EmD-0). It's not so much her social anxiety, or her social awkwardness, or even her goofy eye rolls that are off-putting to NeuroTypicals like Skavlan. It is her transactional style that makes her intimidating to others.
Transactions don't feel inviting. They don't invoke a sense that the other person wants to know you — or even cares about you. NeuroTypicals feel the transactional style as cold and calculating and they instinctively pull away. Yes, it feels intimidating.
To "know you," NeuroTypical style.
NeuroTypical knowing is very different than the transactional knowing of the NeuroDiverse. In fact, NT knowing must be interactional to be knowing at all. Here are some examples:
A new mother can distinguish the sound of her baby crying, from among the other babies in the hospital. Her baby is calling out to her and she has to pick up her child to connect.
Before we had caller ID, we often knew who was phoning because of imperceptible cues (i.e., time of day, or following a brief thought about the person). A friend is reaching out.
A glint in someone's eye that they are happy to see us. Smiling back seals, the emotional connection.
Leaning forward and offering a compassionate comment, "How are you?" This comment brings a flood of tears from the other person — because you affirmed them.
Finishing my sentence for me, just as I intended. In other words, "Knowing where I am coming from."
Looking at just one of these examples of interactional knowing, that is, "Knowing where I am coming from," gives you a solid example of the difference between transactional knowing and interactional knowing — and loving.
Andrea was in pain. It was clear from her distressed facial expression. "Dr. Marshack, what am I supposed to do when my ASD spouse gets angry with me? I mean, I tell him that I am just trying to explain my feelings so that we can resolve a problem, but he accuses me that I always have to be right!"

"Andrea, your spouse is NeuroDiverse, so he struggles to understand where you are coming from. He thinks you are arguing or debating just because you express an opinion that may be different than his." I wanted to explain more to Andrea but she burst in urgently.

"Yes, I understand. I try to tell him that it's OK that we don't agree on everything. I have just asked him if he could meet me halfway? I just want him to know where I am coming from. What am I doing wrong? I am at the point of giving up and walking out, but we have two small children!" Andrea is in tears.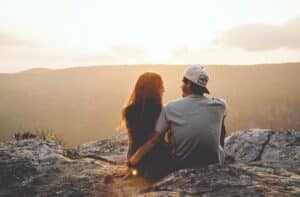 For Andrea to "know you" is to know where she is coming from, and to offer her husband recognition of where he is coming from. This is what she means by "meet me half way." In order to meet her half way, her spouse has to know more about how she thinks, what's important to her — and he needs to kindly explain where he is coming from. He needs to acknowledge the love between them first — as a starting point. But instead, he argues the facts, or the rules.
Like Hannah Gadbsy, Andrea's husband only seeks the information that would comfort him or win the point. He doesn't engage the two of them in a win-win. He has no idea what Andrea means by "meet me halfway." To a transactional NeuroDiverse person, that is just so much "NT-splaining."
To "Know You," with Radiant Empathy.
Years ago, when I was a child protective services social worker, I learned the importance of Radiant Empathy in bringing vastly differently people together and working toward creating a win/win solution. I was young and fresh out of graduate school, but for some reason, I believed that I had an important job to do. It wasn't to rescue abused children or follow government mandates. In my mind, it was to help families work through the abuse, to resolve their conflicts, to learn the art of parenting, to forgive and to ask for forgiveness.
I wasn't always successful, of course. Some people are so traumatized by life on this treacherous planet, that they cave to their fears and harm others. But every once in a while, I made "contact."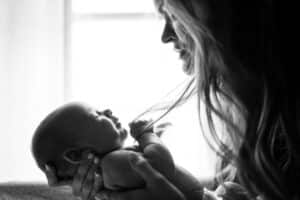 I remember this one day when I met Larraine, a single white mom. She lived in a hovel of a rental in a frightening inner-city neighborhood. She couldn't lock her front door because the door frame was out of alignment, so she held the door in place with bottlecaps nailed to the frame. She had already lost one child to SIDS (Sudden Infant Death Syndrome). Her teeth were in disrepair. She and her other son had a noticeable odor about them from lack of bathing. She had no heat in her home. Nevertheless, when I showed up, she invited me into her humble home. She trusted me for some odd reason.
I went through the drill. I told her she had to send her 6-year-old son to school. I explained that he needed clean clothes and decent food. I asked if she had taken him to a pediatrician. But I also saw a frightened mother who had already lost one child to poverty. I knew she believed she had no way out.
I sat on her filthy couch and took a cup of coffee from a cracked coffee mug. I accepted her hospitality because I knew that she knew I had opinions about her. As she warmed up to me, I offered that I wanted to help — if she would let me — if she trusted me.
I explained that there were Food Banks nearby where she could get free food. I suggested social service programs that would help her pay for heat and water and electricity. I said, I would stop by again in a few days — just to see how she was doing. I knew she probably felt threatened by the young white social worker in the government car. On the other hand, I took the time to "know" this mother. I know that Larraine felt acknowledged.
I waited a couple of days and then I visited Larraine again. She seemed happy to see me. I was happy to see her too. She smelled better. Her house was tidier. I knew that she felt more in charge of her life even though she and her son still lived in abject poverty.
It was on this second occasion that I leveled with Larraine and told her about the child abuse report. Larraine had disciplined her son by holding his bare bottom in scalding water in the bathtub (not too long, but enough to make him cry). She used this method as punishment when she felt he needed it. The burns on his bottom were why she had not sent him to school for a few days.
I explained to Larraine that she would have to appear in court because it was a crime to abuse a child. But I also told her that I would help her through all of this. I gave her the phone number for a social service agency that would help her with learning appropriate parenting skills. I gave her a list of resources to get money for heat and utility bills. I told her that if she followed up with my recommendations by our court date, I would persuade the Juvenile Court judge to recognize her desire to cooperate.
Larraine was shaken. Child abuse is serious and she was terrified of losing her son. As I walked to the door — the door with the bottlecaps — she implored, "Will you be at court too?"
I was surprised at her request since I had delivered devastating news. I looked at her — I saw her — I knew her — Larraine, the mother who had lost a baby, and the mother who was struggling to care for a little boy with no father. I looked at her sweet, frightened face and offered love. I said, "Yes of course I will be there, Larraine. I can pick you up and take you there if you want me to."
Larraine smiled slightly and seemed relieved. "Thank you, Kathy. I have no car and no money to pay a babysitter. I would appreciate the help."
"No problem, Larraine. That's why I am here. I want you to get this all settled so you and your little guy can get back to life. Pick you up at 8:30 Friday, Okay?"
Larraine nodded. I gave her a hug and patted her son on the head. He laughed. It was heartwarming to see this child smile.
I have no idea what happened to Larraine and her child over the intervening decades since we had this encounter. I believe that she believed I knew her and was there for her, in Radiant Empathy style. I also know that she gave me something special too. She trusted me and I believe she knew me too — the heart of me that wanted to help her. Larraine demonstrated courage to allow me into her world.
Radiant Empathy is to know, know, know you.
Compassion is important but it does not carry the force of Radiant Empathy — the force of knowing and loving flow between people.
Returning to the interview with Skavlan, we can see that Gadsby has compassion, though not Radiant Empathy. Gadsby gets serious for a moment as she explains a cherished belief of her own. Because she has found fame and fortune, she doesn't believe she should just rest on her laurels. She believes she has a responsibility to use her platform as a public figure to make a difference for others with autism who are still "suffering" to use her term.
This is an admirable position, particularly considering how hard won her fame is. As a woman who struggled for years to find herself, who had a mental health breakdown, who went from job to job, who was homeless for a time, who lived during a period of Australian history when it was illegal for Lesbians to marry, who was diagnosed with autism at midlife, who discovered how to use her sense of humor to save herself and entertain others — well, Hannah Gadsby is remarkable.
Yes, Hannah Gadsby is a role model of toughness and compassion. She has earned all of those awards that have been bestowed on her, such as an honorary doctorate from the University of Tasmania in ". . . recognition of her role as an ambassador for all LGBTIQ+ people world-wide."
Yet, Gadsby does not have Radiant Empathy because she is not able to integrate the three aspects of Radiant Empathy, namely (1) interaction, (2) the Empathy Triad, and (3) courage. Having a strong sense of purpose is not enough. Compassion is not enough. Becoming famous and having a public platform is not enough. Why not?
"It's a relation thing," says Gadsby. But I think it is much more.
Radiant Empathy is of the moment — this moment, not an abstract charitable thought.
* It requires being there for others, not gathering information on how to be more comfortable in their presence;
* It requires listening to the heart and mind of the other person, seeking to understand where they are coming from, not seeking to be understood;
* It requires affirming the other person's right to exist and be different;
* It requires conveying being there and listening and affirming in such a way as the other person feels loved and protected — not intimidated.
* It is there — unspoken yet profoundly moving — "I know you."
Because Gadsby is autistic and transactional, she misses the opportunity over and over again to connect on this profound level, while at the same time she is brave and compassionate in her own way.
All the same, she is wrong to quip that Autism is only "a relation thing" as if that is a small detail. It is not small to all of those NeuroTypicals who seek to know and be known — so we don't feel so alone in this difficult life — where a little bit of love means so much.
"To know, know, know you
Is to love, love, love you
Just to see you smile
Makes my life worthwhile
"To know, know, know you
Is to love, love, love you
And I do, and I do, and I do,
Yes, I do"
~ Bobby Vinton