"Forgiveness is the attribute of the strong."
Mahatma Gandhi
When love meets repulsion.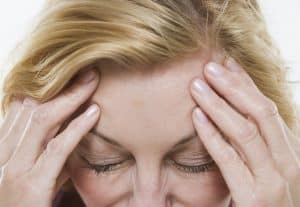 "I'm not sure how much longer I can do this, Dr. Marshack," Marti said. She had a pained look on her beautiful face. Even with the pain, her classic good looks shone through. No makeup — not even a touch of lipstick — her golden brown hair hanging in swirls over her shoulders. Marti relied on her inner loving nature to carry her throughout the day as a professional counselor and mother. Mostly this worked just fine, except when she came home to Danny (her ASD spouse).
"I know it's tough to love Danny, when he makes you feel so alone, or chastised, or invisible," I said. "I hope we can help him recognize the need for therapy before he loses you."
Marti's face brightened a bit as she realized I understood and that it might be safe to tell me more. Even so she hesitated to say the unspeakable. "I have never had this feeling before — like the love might go away," she said.
"Where do you feel that feeling?" I asked. "I know that is an odd question but I suspect it is a visceral feeling. Tell me where and what you are feeling."
Marti looked even more curious and seemed to recognize that I was tracking her. "Yes, it is visceral," she said with surprise in her voice.
"Like when you are talking with Danny, and he says something unkind, do you feel like all of your blood just drained out of your body? Or perhaps like there is this odd, coldish feeling in your chest? Or even a touch of distaste — dare I say 'repulsion' — like you want to shut down and get away?"
Marti's eyes widened. "Yes! Just like that! How did you know?"
How do I know?
How do I know? Besides being a psychologist and hearing many of my clients expressing this dilemma, I have felt this same conflict with my ASD daughter, Bianca. One time I didn't brush it off as I had so many times before. I noticed it. I swallowed it because I prayed that love would conquer the feeling. But I still noticed it and it frightened me. I love my daughter so much that I can't imagine feeling repulsed by her, but there it was.
We were sitting in the movie theater, waiting for a Harry Potter movie to start. She read every Harry Potter book voraciously. She loved the movies too, so when a new one hit the theater, I offered to take her. She was nearly 19 years old but still very immature, as so many young adult Autists are. I decided to take a chance and bought her a book about girls and women on the Autism Spectrum, authored by Liane Holliday ("Pretending to be Normal"). I gave it to her in the movie theater. It turned out to be a mistake and she lashed out at me.
"Are you making fun of me?!" she exploded with an accusatory look on her face.
"Not at all Bianca. I thought you might like to read a book about a woman who discovered her own autism when her daughter was diagnosed." I decided to be honest and hoped that she would accept that her mother loved her enough to want to help.
But the look of hatred on her face was intense. Even before I felt the shock of her rebuke, I felt my repulsion drain me. It left me feeling totally devoid of loving feeling for her. I wasn't angry, or hurt, or afraid. I felt none of that, just the self-protective feeling of repulsion. Her hatred had flooded in where I offered love.
Just at that moment, the movie started and Bianca was distracted. I was relieved to have 90 minutes to come to terms with our relationship. It would never be the same. She sealed our relationship in that toxic black and white way of immature people. She went to live with her autistic father and I have not seen her since.
Repulsion is normal.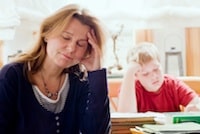 I could never have admitted this feeling before I understood the survival mechanism that fostered it. Safety and survival instincts are strong. When my daughter treated me with such disregard — as if I was worthy of utter disdain — and potential destruction — my survival instincts surfaced. In the face of psychological obliteration by someone I loved, I felt the love drain away. Fortunately, a mother's love is stronger than this primitive instinct. I stood my ground and my love did not go away, even though she left me in the long run.
It is important that you forgive yourself for feeling this repulsion. It is normal and even healthy to protect yourself — to survive. However, if you take a moment to reflect on the feeling, you are not in danger — if you persevere with love. It's just that you are in the presence of a loved one with Empathy Dysfunction (EmD), who may have no idea how harsh and heartbreaking their words (and looks) can be.

Think about the meaning behind the old expression, "If looks could kill." Apparently the feeling that Marti and I both experienced has been noted before. NTs find it confusing to be treated this way by their ASD loved ones. Autists are often befuddled that we shut down and pull away. 
The solution isn't to cave to this abuse, however. The solution is to forgive.
Forgive and let love carry the day.
Bianca has not forgiven me. It has been 16 years since that day in the movie theater and I have had no contact. I have reached out repeatedly to her, without a response. As you can imagine my heartbreak is intense. However, I also know that I love her and will be there for her until the end of time. I have forgiven myself and Bianca. I know that her life is far more distressed than mine — because I refuse to let hate eat up the love.
The bottom line is this. You may not be able to reach the loved one who leaves you with that cold feeling. But if you can find it in your heart to forgive them and forgive yourself for not "getting it" soon enough about a NeuroDivergent relationship, you will be free to let the love flow — between you and among others.
The other day I got an email from a young woman with High Functioning Autism, whom I had treated when she was in middle school. She is in college now and wanted to update me on her progress. She said, "Well, I hope this email reaches you, I just want to say that although I've had many ups and downs since we last met, some harder than others, your presence in my life helped me become who I am today and where I'm going in life."
It is odd isn't it that we may not be able to reach our own special loved ones, but others will benefit if you banish the hate and the defensiveness and the survival instinct — and allow the love to flow.
As for me, I try to remember that "Love is the absence of hate." What this means is that hate and repulsion cannot exist in the same space in my heart as Love. What a relief!