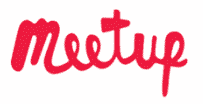 A free International Support Group facilitated by Dr. Marshack. This Teleconference is only for members of Meetup. Click here for membership details and to register for this call.
Topic: TELECONFERENCE: The light at the end of the tunnel
Thursday, December 19, 2019 at 2:00 pm
During this hectic month, where you may find yourself being spread thin as you attempt to prop up your "Aspies" in order to make it through the holiday season, it is important to have something to look forward to. You may not be able to create any alone time for yourself, but could you schedule something in January? If you have a future reprieve to reward yourself for being a good "soldier" throughout the holidays, you might maintain your sanity. It saves us to know there is a light at the end of the tunnel.
One of the busiest months of the year for me as a psychologist is January. Yes January. It is because people tend to get distracted during the holidays. There is this vague hope that holiday festivities will somehow resolve the problems they have faced all year. But when January comes and the problems are the same or worse, a deep depression can creep upon us. Don't let this happen to you. Instead, plan ahead, for a mini-vacation or healing day for yourself.
Taking time to restore yourself, to reclaim the real you who got shunted aside in the midst of our needy families — well that means everything to your survival. Let's gather together to give ourselves this community as a gift of support to much needed NT partners and parents.
Come prepared for the call with a private place to listen and join in if you can. I will send you reminders, but make sure you have your email set to receive them.