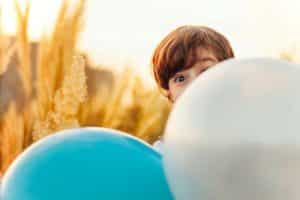 When you discover that your child has "Asperger's Syndrome", it makes you feel utterly helpless. I know, because I'm a trained psychologist, with a master's degree in social work and a doctoral degree in psychology and I still felt that way about my own daughter who, by the age of 14, was officially diagnosed with "ASD".
We want the absolute best for our children and as a result, I became a helicopter mom. Being a helicopter parent is a natural outcome of the crazy-making AS/NT world. Our natural instincts are to protectively hover over our children when they have such a serious disability. You can read about "Lessons I Learned about Helicopter Parenting from My ASD Daughter".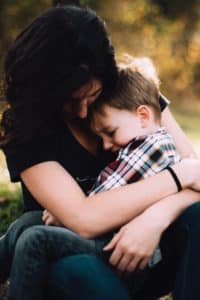 A few weeks ago, I read an article that piqued my interest. I'm talking about the article from Eric Barker's blog,  "This Is How To Make Your Kids Amazing: 4 Secrets From Research".
In this article, Barker mentions two experts (Daniel J. Siegel, M.D. and Tina Payne) who wrote a book on fundamental skills children should be taught to be successful in life. We want our children to know they have more options than the basic "fight or flight" reactions. As a parent, I know you are wondering the same thing: how can we raise happy and emotionally healthy children?
Siegel and Payne establish 4 critical skills children need to learn:
Balance: when your child has a meltdown (red zone), acknowledge their emotions and make sure they understand that you are listening. This doesn't mean you cave. After the emotions have died in intensity, you should have a calm discussion and educate your child, by setting limits and holding him/her accountable. Bring your child back to the green zone – a state of calm and happiness. If we are dealing with those issues when we are calm, it's a lot easier to implement those solutions when things get tense.
Resilience: the next step is to expand the green zone. This doesn't mean to eliminate the red zone, but to educate your child on how to act and handle certain situations. Here is where a helicopter parent will have difficulties. You need to allow your child to experience negative situations and deal with them in order to grow. Here is a blog I wrote on this topic: 

"Does Good Parenting Mean You Shield Your Child from All Adversity?"

 
Insight: help your child to be aware of their feelings and reactions, so they can know themselves better, have the ability to have an impartial view from the outside and learn to use that information to make better decisions in the future, to monitor themselves better. Help your child name his feelings to help him/her recognize that emotion.
Empathy: children go through a development phase where they are self-absorbed and learn how to behave in society. This is normal, but what we don't want is for them to be stuck there. You can try t

o deliberately

draw children's attention to other people's experiences and their feelings. This can be done during storytime in the evening, not necessarily only when something bad has happened.
Of course, when your child has an empathy disorder, they will never outgrow that developmental phase. However, people on the Spectrum can learn rules of engagement, but they can't be taught empathy. The article, "Can a Person Be Kind without Empathy?", might be a good read for you.
Let me know what you think about this blog article, specifically these skills that might help our children be happier and mentally healthier. What do you think? Are they enough? How are you teaching your children these skills in a practical manner?