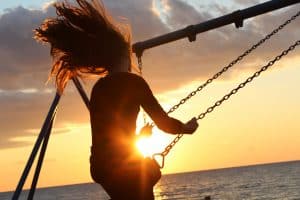 A low cost International Support Group facilitated by Dr. Marshack. This Teleconference is limited to twelve people, and is only for Members of the private membership group, ASPERGER SYNDROME & RELATIONSHIPS: Life with an Adult on the Autism Spectrum. Click here for membership details and to register for this call.
Topic: TELECONFERENCE: No Spontaneous Transitions for Our "Aspies"
Tuesday, August 13, 2019 2:30 PM to 4:00 PM PDT
No spontaneous transitions for our "Aspies."
Summer is hard enough for those of us in the northern hemisphere, because "Aspies" don't often do well in the heat. They hate bugs. They hate vacations. They hate the lack of routine the summertime brings.
But it can be worse just getting them ready for Fall, when everyone is gearing up for back-to-school and all of the hustle-bustle that brings. Even when we don't have children going back to school in the Fall, we all experience the need to get organized before winter sets it.
This Teleconference is dedicated to finding ways to nudge our "Aspies" through the normal transitions that we take for granted, but that cause them meltdowns.
Remember it's always about taking care of yourself first; others second. When you have a plan, it's so much easier.