Of course, I was flattered to get so many positive responses to my latest blog, Empathy: "Asperger's" Style, especially the praises such as:
"

'wow' thank you! that post felt like a tall glass of water after 10 years in a drought."

"

Expecting someday you will be nominated for a Nobel

Peace prize."
I want you to know that I hear and accept the praise. I couldn't have written this blog or any of my books without the help of those of you living this life with an adult on the Autism Spectrum. However, I also know that for some inexplicable reason I captured the essence of Empathy Dysfunction (EmD), and that discovery has made all of the difference for many of you. 
But after getting my ego out of the way, and reading some more responses, I realize that there is something greater going on here among my readers. There is a theme, a deeper meaning — something greater than the sum of the parts, if you know what I mean. I had to clear my ingratiating self-absorption out of the way and allow my empathy to expand, to grasp the essence of what my readers are trying to tell me.
Empathy is to see and be seen.
When I read the response from Diana (see next section), I had a flash of insight — at the same time that I saw the face of Hugh Jackman. The pieces of the deeper meaning started to fall into place. 
Last year (2018) I read this Twitter post from Jackman, and it brought tears to my eyes, then and now. It perfectly represents the essence of empathy, as the actor expresses love for his wife on their anniversary:
"I believe in life we need to see and truly be seen by the most important people in our lives. Deb, from day one, we had that. 22 years later . . . it only gets deeper."
Jackman's sweet dedication to his wife shows that he has empathy. At the risk of chopping up the eloquence of his message, let me analyze a bit. Jackman's Tweet is empathy in action. He recognizes it as a reciprocal process of "to see and truly be seen."
Further, Jackman states that, "I believe in life we need. . ." this process I call empathy. Without it we suffer, as do many Neuro-Typicals (NTs) in relationship with an adult on the Autism Spectrum. This need is not foolish or superficial by the way, but a deep-down human need that scientists have recognized for decades.
Jackman goes on to acknowledge that this seeing (empathy), and his love for his wife, ". . . only gets deeper over time." In other words, empathy (to see and be seen) fosters love, which is a dynamic, ever changing process of social exchange — that has the capacity to grow deeper over time.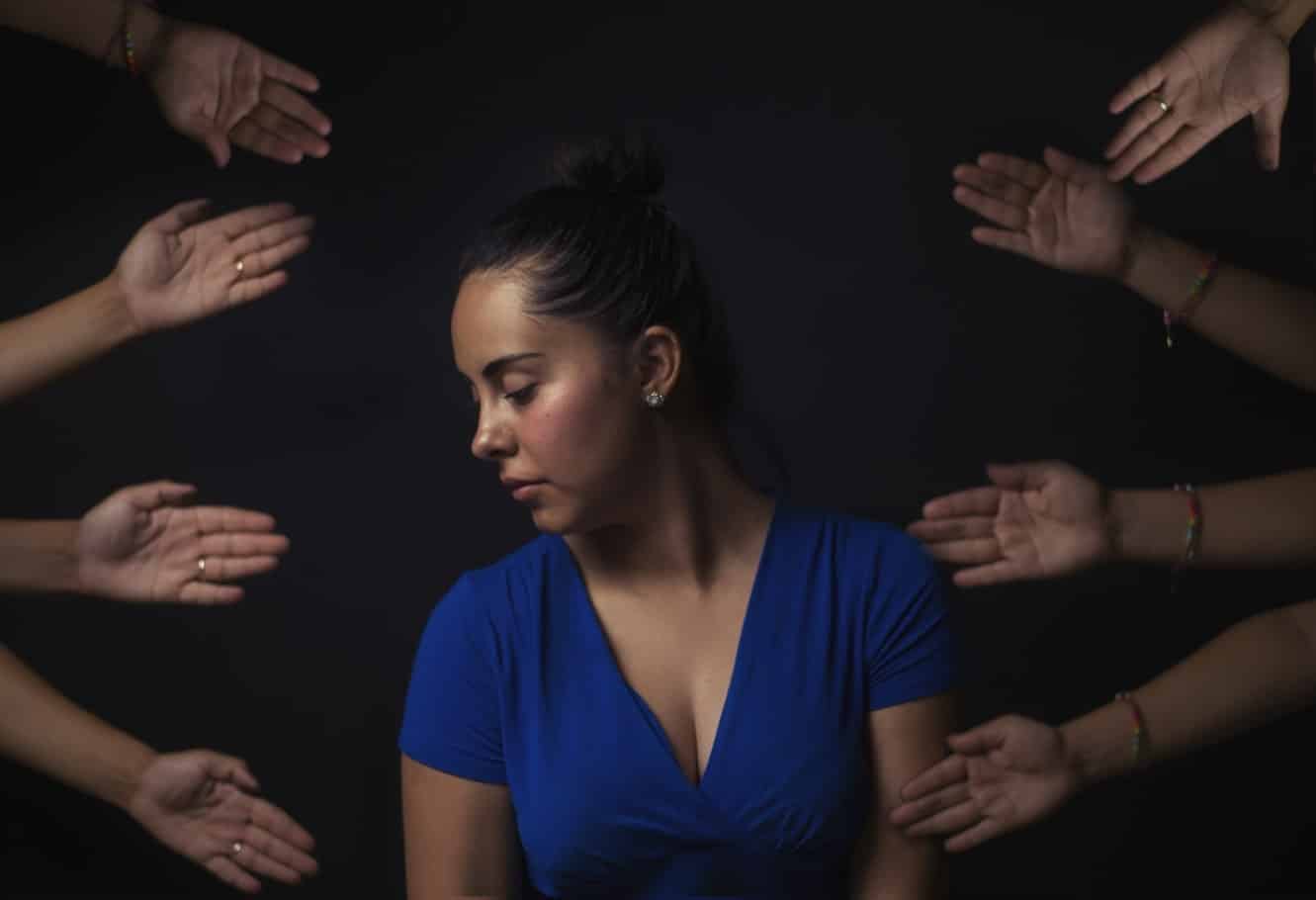 Love is not a noun.
When I read Diana's response, it was clear as crystal. What my readers felt when they read my blog is incredible relief — and pain. They felt seen for the first time about what it's like to live without empathy in their most precious relationships. And they felt sadness that they will never find this type of connection with their ASD loved one. From Diana:
"This struggle to convey all that empathy is seems similar to my struggle to define 'relationship,' 'healthy relationship,' and 'relationship repair' to my husband. I just can't get it across. I am left believing that we are like 2 species with different needs."
Instinctively I responded to Diana's comment on the blog page:
"Hi Diana. The problem with explaining "relationship" is inherent in the word. It's the same with "love." These two words are what linguists call nominalizations, or taking an active, process word and turning it into a noun. Better words are "relating" and "loving." "Aspies" do not understand nominalizations as we do. We automatically see "relationship repair" as an alive and ongoing process. The same with "love," . . . a never-ending process of give and take and growing deeper into each other. As long as "Aspies" see dynamic processes as merely nouns, they will fail to pick up the pieces of a broken moment or a broken relationship."
Another way to look at this is that love without empathy feels empty to NTs. The love might be in the heart of your "Aspie," but they are holding onto it as if it is a thing, or a possession, or a noun with nothing attached. The "Aspie" doesn't know that love is not a thing at all, but an ongoing, ever-changing gift-giving experience.
Empathy is a super-power.
So how do we NTs survive in these relationships without true empathy? I hope that you survive by understanding your "Aspie" better, for the kind of love they know, even if it is a nominalization. I hope you take back your life and never settle for less than you deserve and know to be true. I hope you come to accept that your incredible super-power is your empathy and that it is a gift you give to your "Aspie," even if they cannot give it back.
I think of empathy akin to what physicists call "Chaos Theory." Like "Chaos Theory," empathy has a pattern. It is logical. There are rules that are clearly definable to those of us with empathy. Yet — because empathy is a whole, where every small piece represents the whole — you just never know when or where it will emerge — but emerge it will when the right elements come into place.
(Please let me know what you think of this short blog in response to my last blog, Empathy: "Asperger's" Style. I'd really like to hear from you.)