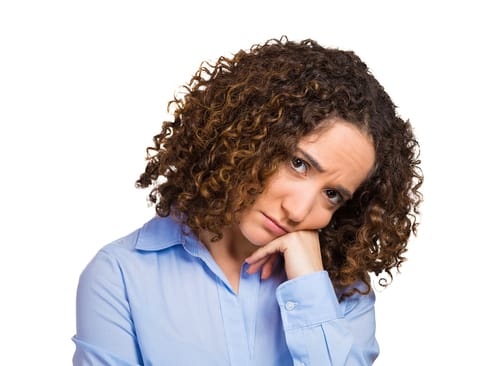 Many people describe living with someone with "Asperger's" as walking on eggshells. This especially is true, when speaking directly to your spouse who has "Asperger's." It's so easy to say something that will set them off into a defensive tirade. But this walking on eggshells also extends to when you're talking with others. You feel like you have to run everything you say through a mental filter of questions like:
Will what I say make others think less of my spouse, even though it's true?
Will I reveal too much about my situation and cause others to feel uncomfortable?
Or worse, will what I say cause them to reject me or dismissively respond, "You're overreacting a bit, aren't you? It can't be THAT bad."
Will my spouse take offense and bluntly belittle me in front of everyone?
Will I face the silent treatment, or worse, once we get home?
After years of running your every thought and comment through this mental filter, you get really good at hiding what you think and feel. Because of your empathy, you still want to protect your spouse from ridicule, even though he (or she) will never appreciate that you're doing so. You also might think it's worth it to protect yourself from criticism or open threats and downright terrorism from your "Aspie." You just want to keep peace in the family. But is it worth it?
Interestingly, within our Asperger Syndrome: Partners & Family of Adults with ASD group, I notice that roughly half of the members don't post a photograph or use their true names. This is perfectly fine with me. In fact, when I started our group nine years ago, I made a conscious decision to protect the privacy of our members. If people need to protect their identities for safety reasons, I support you.
However, this phenomenon of being secretive is also indicative of fear, the kind of fear that comes from years of chronic emotional stress that comes with living with "Aspies." The only way to conquer this fear is to talk about it with others in this group, who really get it.
It's time isn't it? Time to take your life back. Time to laugh again. Time to know that the real you is worthy. Time to know that others really want to know you. I do.
If you're not ready to open up within a group setting and you need to speak with a professional, please contact my office and schedule an appointment. I offer online therapy, if that works best for your busy schedule. It's time you reclaim your life.