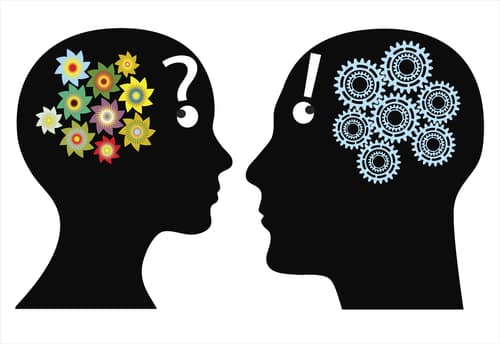 As a parent, you want a happy and healthy home for your family. And your partner on the Spectrum does too. But when it comes to discussing a specific area that needs attention, your
"Aspie"
partner takes your comments as a direct criticism of his or her identity as a good marriage mate and parent. So right away defensive explanations begin to fly, and, before you know it, it's turned into an all-out argument. How did it go so wrong? All you wanted was to open a dialogue and start a conversation.No wonder it's such a jumble with our
"Aspie"
when we try to have a simple conversation. You're nowhere near being on the same page. You're assessing everything first from an empathic perspective, which requires tuning into your feelings and the feelings of the other. Your
"Aspie,"
 on the other hand, is focused on the logic.
Of course, love doesn't lack logic, but we start with love to prepare the space for our conversation. Logic comes second. But not so with people on the Spectrum. There often is no second tier for "Aspie"; it's logic all of the way. It's not that your "Aspie" has no emotions. It's that they don't use them to assess their interaction with you. Logic is easier and simpler. As a result, they miss the nuances that logic doesn't assess.
If you want to understand your "Aspie," listen to the logic and stop searching for the nuance. You might even disregard the nuance entirely, since your "Aspie" may inadvertently use the wrong tone or gesture, which only confuses the communication. And certainly don't expect them to integrate your nuances into the meaning of your logic.
Don't give up hope. It's not as complicated as it sounds.
If you're a member of my Asperger Syndrome: Partners & Family of Adults with ASD group, please check our events. I'll help guide you through this conversation gap, so you better understand your logical "Aspie."
If you prefer 1:1 counseling, I offer online therapy, if that works best for your busy schedule.