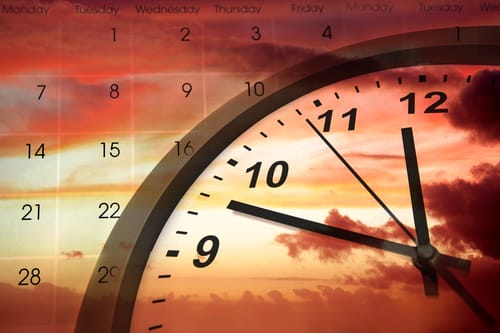 Do you often turn down opportunities because you don't have "enough time?" We, as human, have a funny relationship with time. Every week, each one of us has the same amount of time – 168 minutes. In a year, you have 8,736 minutes. In a lifetime, if you live to 80 years old, you have approximately 700 thousand minutes. We talk about "cheating time" or "living on borrowed time." We act like we have an unlimited amount of time to spend, so we even "kill time."However, I believe we live better lives when we stay aware of our limited time on this Earth, because, no matter how much we hate to admit it, we are all going to die.
Science
agrees with this mindful view of life. According to a new analysis of recent scientific studies:
"Thinking about death can actually be a good thing. An awareness of mortality can improve physical health and help us re-prioritize our goals and values. Even non-conscious thinking about death — say walking by a cemetery — could prompt positive changes and promote helping others."
Knowing that you have a deadline helps you avoid procrastination. So what have you been putting off, until you "get the time?" In reality, the only time you have is the moment you're living right now. There are no guarantees about tomorrow. When we lose sight of that fact, we forget to focus on what's truly meaningful…spending time with family and friends or making a difference in the world.
How can you get back in touch with what's most important to you? Try living a month, like it's your last. Imagine you're moving across the world. Who will you miss seeing? What will you miss doing in your community? What will you be giving up? When you believe that you're never going to see or do something again, you'll experience them with more intensity and joy. Try this exercise, then come over to my Facebook page and let me know how it impacts your life.
Most people are familiar with the concept of budgeting money to make sure they have enough to cover expenses. Thinking about how you spend time is more important than thinking about how you spend money. Because the truth is…your time will run out. And it will run out sooner if you engage in risky, self-destructive behavior. Life is short; we need to make the best choices so we fully enjoy the time that we have.
You can't change this harsh truth, but you can grow and thrive from accepting it. That's what successful people do, as they face life with courage and resilience. If this is something you struggle with, please get a copy of my book, "WHEN EMPATHY FAILS. " At the end of the book, I offer seven profound tips on how to gracefully handle life and all its challenges.