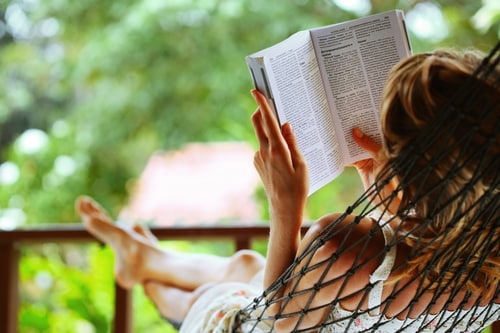 If you're in the Northern Hemisphere, July and August are beautiful summertime months! When you were a child, I bet you thought of summer as a time to rest, play and be free of the structure of school. But as an adult with responsibilities, it's not so easy anymore, is it? Especially is this so, if you have Aspergers, a high functioning form of Autism, in your family.
The changes in routine make Aspies more anxious and more demanding. But we still need to find time for ourselves. What are you planning for this summer? Unless you purposefully carve out time for some R and R, it won't happen. Here are some suggestions:
sign up for a yoga retreat,
go river rafting,
take a painting class,
go to the coast and walk on the beach,
enjoy an outdoor concert,
become a stargazer, or
take some mornings off to read a book at your favorite coffee shop.
And if you're a member of my Asperger Syndrome: Partners & Family of Adults with ASD group, please sign up for the low-cost video conference: "End of Summer Survival Skills," on Tuesday, July 31st. This video call is all about nurturing yourself. Come to the call with ideas and questions about self-care. No doubt you used to take time for yourself. You need to do so again. It's the key to taking back your life from our demanding Aspies.
Personally, I like to take off the month of August to regroup, reassess and relax. So this will be our last call of the season before September. Behind the scenes, I'll be working on some exciting new things I hope to share with you soon.
Here's a sneak peak…I've teamed up with AAPC (the largest publisher of books on autism) to bring you the most up-to-date resources on Asperger Syndrome (ASD). Pssst…I'm going to be doing a video blog for them! I'm excited and a bit nervous at the same time.
NOTE: If you didn't catch my email to the Meetup group, I'm asking for your suggestions to make our membership site more user-friendly. Please come over to my Facebook page and share any suggestions you might have.
If you can't relax because life's stresses are too overwhelming, perhaps it's time to reach out for some professional help. If you determine that you need assistance and live near Portland, OR/Vancouver, WA please contact my Jantzen Beach office and schedule an appointment. I also offer online therapy if that works best for your busy schedule.
Read more on my website: Managing Stress.