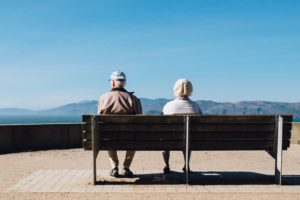 "…and they lived happily ever after." All the good love stories end with these words or at least this sentiment, don't they? We long for happy endings, because, if it's possible for someone else, it's possible that we can live happily ever after, too.Okay, I know that fairy tales aren't real. While life can be blessed and fulfilling, happiness doesn't come automatically. Every person will face adversity in life. Especially is this so, since we're living at a unique time in human history. According to the CDC's current data, about 1 in 68 children has been identified with Autism Spectrum Disorder (ASD). So there's a real possibility that the person you're in a relationship with today has high functioning autism, formerly known as Asperger Syndrome.
But there is something that can drastically do to improve your odds of having a happy family life. What's the missing ingredient that takes us from victim to victorious? I think the answer is: resilience.
The resilient person says, "Thank you for your view, but I'm going to do it my way today."

The resilient person recognizes that arguing with your Aspie is futile. It's not that Aspies aren't entitled to argue some arcane idea, but the resilient person accepts that we don't have to be their sounding board, or their humble servant, or their ardent advocate . . . or the loser in the argument.
Do you want to enhance your resilience? If you're a member of my Asperger Syndrome: Partners & Family of Adults with ASD group, please attend the free, international teleconference: "Building Resilience in an ASD/NT Relationship." It will be held on Thursday, July 19th. We'll concentrate on learning methods for building resilience. Of particular importance is recognizing early on when you're slipping. I got so distressed living with three Aspies that I allowed myself to lose my common sense, get angry and wind up in jail! (You can read my story, plus learn techniques for developing resilience and Radiant Empathy, in my new book, "WHEN EMPATHY FAILS.") You don't want to let this happen to you.
P.S. If you know of someone who is a NT (neurotypical or non-autism) person in a NT/ASD relationship, please tell them about this Meetup group. It has become a life saver for thousands of people across the globe.