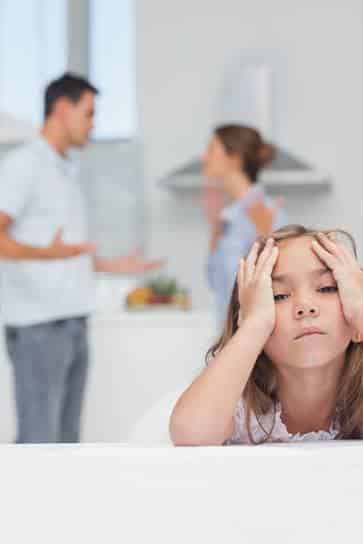 Has your physician ever asked you if there was a childhood trauma or stressors that might be contributing to the extreme level of inflammation you're experiencing today? If not, they should be according to authorities on Adverse Childhood Experiences (ACE).
Yale researchers discovered that when inflammatory stress hormones flood a child's body and brain, they alter the genes that control stress reactivity and re-sets the stress response to "high" for that person's entire lifetime! This increases the risk of inflammation and diseases such as cancer, heart disease, irritable bowel disease, migraines, and autoimmune diseases.
They're not alone in their conclusions. A 1996 Kaiser Permanente-CDC Adverse Childhood Experiences Study (ACE Study) links childhood stress to adult illness. In fact, over 1500 peer-reviewed studies have replicated these findings.
You can read an informative article by Donna Jackson Nakazawain about how ACE contributed to her own health crisis. Here are some highlights from the article…
Two-thirds of Americans report experiencing Adverse Childhood Experiences. People who'd experienced four types of ACE are twice as likely to be diagnosed with cancer and depression as adults. Women who experienced three types of ACE have a sixty percent greater risk of being hospitalized with an autoimmune disease. Suffering six types of ACE may shortened one's lifespan by twenty years.
Adverse Childhood Experiences (ACE) can include:
sexual abuse,
physical abuse,
witnessing physical abuse of parent or guardian,
suffering from economic hardship,
divorce or separation of parents or guardians,
depressed, mentally ill, or suicidal parent or guardian,
parent(s) or guardian who abuse alcohol or have a drug addiction,
death of parent or guardian,
imprisonment of parent or guardian,
witnessing or experiencing neighborhood violence,
and even being the brunt of belittling parent(s).
The Kaiser Permanente ACE Study showed that the type of trauma doesn't matter as much as the number of types of different trauma experienced. When physicians acknowledged and validate their patients' childhood trauma, they can help them begin the healing process mentally and physically. I'm so pleased that some medical schools are finally training students to recognize the link between ACE and adult disease.
If you suspect that Adverse Childhood Experiences are making you sick, please speak with your physician as soon as possible. If you live near Portland, OR/Vancouver, WA and you'd like to learn how a holistic approach can help you heal, please contact my Jantzen Beach office and schedule an appointment. If it's more convenient, I also offer online therapy.
Read more on my website: Holistic Health.