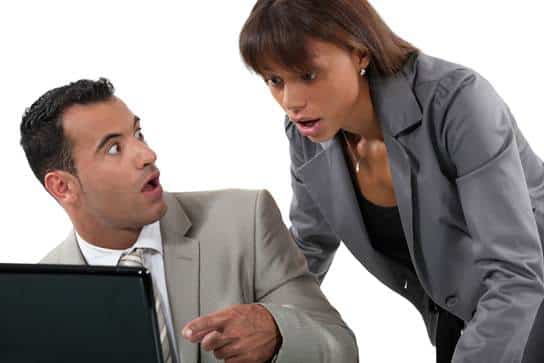 We live in an increasingly negative world. Many people have told me they've stopped watching the news because they're tired of all the negativity. Yet there are others who seem to thrive on the negative. It's like they can't wait for Monday to rehash all the bad news at work or to complain about their life to anyone who will listen. This negative outlook can be contagious and before you know it the entire workplace is infected!

The good news is that you can change the conversation at work to be more positive. And it's worth the effort!
Positive thinking is linked to better health. In addition to better physical and emotional health, positivity can also impact your workplace for the better, whether you are a business owner or an employee. Optimism helps you to be solution-oriented. When you encounter a bump in the road, you don't give up. Instead, you continue to search for a way around the problem, convinced that there is a solution.
No matter what your role in the business is, positivity in the workplace begins with how you choose to communicate. How can you cultivate a more positive way of speaking in the workplace? Take a look at these ideas:
Be aware of the way you describe certain situations and make a conscious effort to turn those comments into something more optimistic.
Focus less on the problem, and more on the solution. If no solution is obvious, focus on the fact there must be a solution somewhere and that you and your team are capable of discovering it.
Discuss the smaller, more manageable steps, you can take to solve a problem. What can you do right now, in this moment? It helps you and those you work with focus on what they can accomplish without getting overwhelmed.
Cultivate a more positive, meaningful start to conversations. If someone asks how you are, don't lead with the negative (i.e. "I'm tired/hungry/anxious"). Tell them something good that has happened.
Show gratitude. Discuss things you are thankful for, big and small.
Interestingly, as you make the effort to make your conversations at work more positive, others will follow. We are often told to not bother trying to change people because it can't be done. But that is far from the truth! We are changing people every day just as other people are changing us. As humans, we are constantly influenced by those around us. So don't get discouraged and think that your contribution of positivity isn't going to change the dynamics at work. You are more influential than you may think! Take the lead in conversations and guide them into positive territory.
Most of us have heard of how one small act of kindness can trigger a chain reaction. A similar thing happens when you choose to inject positivity into your daily conversations. It also triggers a chain reaction. You lead a conversation in a positive direction and the person you spoke with will be left with a positive feeling. It may take awhile and you won't have 100% success, but if you stick with it you'll see a shift towards more positive conversations in your workplace. Don't give up!
Each day you experience hundreds of moments where you can choose to react in a positive way. It isn't a matter of ignoring the negative in your life or work. It comes down to making a choice to not get stuck on the negative. Focus on the good in your life, and help those around you to choose to appreciate the good as well!
Are you convinced that you can change the dynamic in your workplace by being positive? Sometimes it can be challenging to be positive if you are dealing with a lot of internal or external stress. If you could use some help, please contact my office to set up an appointment.  I have an office in Jantzen Beach where we can meet in person or I offer online therapy if that's a better fit for you.