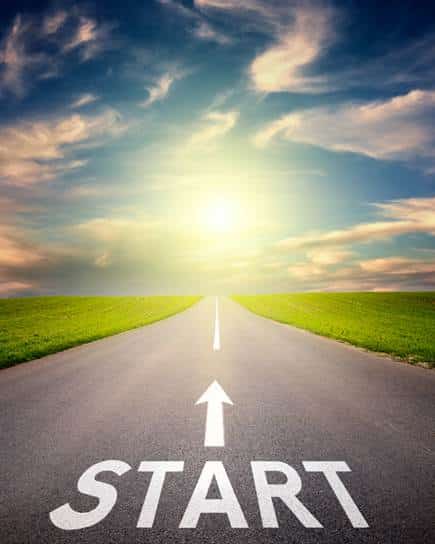 So, you're ready for a career change. What led you to that decision? Are you feeling unsatisfied or trapped in your current position? Did you recently finish up some schooling? Have you been laid-off and are struggling with unemployment?
Whatever your reason, changing careers can be scary. I've counseled and coached many people through this transition and I've discovered there are some things you can do to simplify the process and overcome some of the challenges you face.
Here are six strategies I recommend to make a successful change in your career:

Don't rush things, especially if you are dealing with unemployment. Being unemployed understandably causes anxiety and can leave you feeling panicked and desperate. Give yourself a few weeks to come to grips with this unexpected change. Use the time to consider where you want to go next in your life. Once the sting wears off, you can move on to the serious work of re-evaluating your priorities and finding a job that best uses your talents.

Examine your inner self. Whatever your reason for switching career paths, take some time to really look inside yourself and gain a deeper awareness of who you really are. Sometimes we are under so much pressure to excel, to meet other people's expectations, or to pay the bills that we lose touch with who we are inside. Reflect on your past experiences, where you've been and what you've learned. What do you still want to learn?

Self-exploration is an important part of the process. We are all multi-layered, multi-talented people. These talents can be applied to many different positions, not just one. To learn more about yourself and what positions will best utilize your skills, research other professions and experiment with them. See if there are opportunities to shadow a person working in a field you are you interested in.

Ask others for help. Tell them what you are looking for. Ask them what strengths and talents they value in you. It is a good idea to ask them for names of people who may be in a positon to help you. When you reach out in this way, you are sending the message that you are valuable. An added bonus is that people, especially those who love you, like to help! Helping makes them feel important and needed, especially when they are needed by a competent individual with the courage and humility to ask.

Focus your search. As you research other fields, start to narrow your options. Success will hinge on finding a career that is compatible with your personal qualities and goals. When considering a job option, make sure it meets your criteria.

Make a decision and stick with it! Don't wait too long, getting trapped in an endless cycle of "What ifs." Once you've found your new job or career, evaluate your decision. Do you feel good about the move? What would you do differently next time? What factors contributed to your success?
Remember that not everyone wants or needs a major change. Some people want a smaller shift in their career path. If the prospect of changing careers completely is so daunting that your stomach is churning, you can't sleep, or you have a constant headache, your body is trying to tell you to forgo the risk. Instead, try to find value in what you already do. Focus on how you help people or what you enjoy about your current job. Find balance in your life by maintaining out-of-office relationships and interests.
If you decide to go ahead with changing your job, you will experience some level of insecurity and apprehension. Try to think of the uncertainty as an opportunity for growth and learning. Instead of trying to control or eliminate it, view this uncertain time as a necessary part of your transition. Let yourself experience the feelings and work through them naturally.
You may decide that you would benefit from professional assistance with your career planning. I can help you get to know yourself and your priorities so you can make the best decision for where you are now. If you live near Portland OR/Vancouver, WA, please contact my office to schedule an appointment.