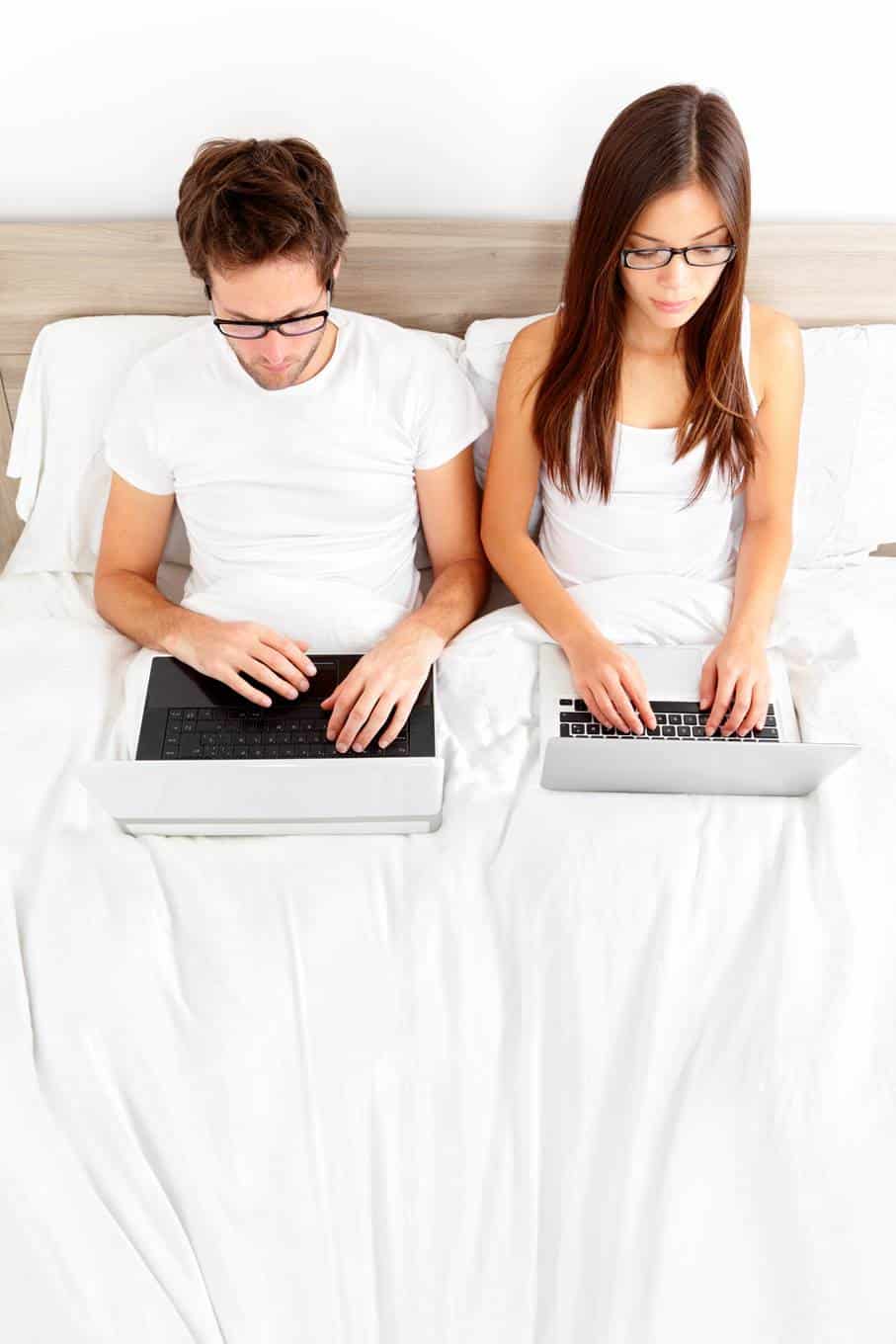 You run your own business. Years of blood, sweat, and tears have resulted in a successful business enterprise. Yes, it's challenging but you love it. But how about when your partner is an entrepreneur as well – with their own business? It's a blessing and a curse.
It's a blessing because you have a lot in common. It's a curse because you have a lot in common!
Dual-entrepreneur families are unlike other types of entrepreneurial families. "Solo-entrepreneurs" own and manage a business. They could have a supportive partner who helps out with the business part-time, or offers support in other ways. "Co-preneurs" are partners who both own and manage a joint business venture. "Dual-entrepreneurs" own and manage separate businesses.
Why is this distinction important? Being an entrepreneur, and living with an entrepreneur, are both difficult, but for entirely different reasons. When both partners in a relationship run their own separate businesses, they each experience the full effect of both their own entrepreneurship and living with another person's entrepreneurial spirit.
In the case of the solo-entrepreneur and the co-preneurial couple, the family has only one business to maintain. With co-preneurial couples, partners get to work together. The dual-entrepreneurial couple has twice the workload. They work long, hard hours, and they do it alone.
They also face double the anxiety and uncertainty that naturally comes with entrepreneurship. It is not easy to face these uncertainties in your own business, but it can become frightening and discouraging when your partner is facing the same uncertainties with their career.
Starting two businesses at the same time is like having twins.
To mitigate some of the stress of the dual-entrepreneur lifestyle, I recommend that couples take care to space out the start of their ventures. Timing is always important. Anyone who has had twins can tell you that raising two babies at one time is not simply twice the work; it is so much more than that, physically and emotionally. Most dual-entrepreneurial couples that I have worked with achieve the greatest success in both their businesses and marriages when they do not try to develop two entrepreneurial ventures at the same time.
Another challenge to dual-entrepreneurial couples is communicating and working together as a couple, instead of as a business. Entrepreneurs respond to challenges and attack opportunities in ways that don't always translate well when dealing with personal and family issues. When you come home, treat your spouse as a partner, not an employee or competitor. You are on the same team. Be your partner's cheerleader, friend, and confidant.
It is necessary that partners step away from their businesses sometimes and make time for each other. I suggest that couples take at least 15 minutes a day, maybe in the morning over a cup of coffee, to engage in meaningful conversation without distractions. Distractions include your cell phone and tablet. Talk to your partner, not about business, but about deeper things that help you connect as a couple.
Dual-entrepreneurial couples spend so much time apart, working hard at their separate businesses, that it becomes even more necessary to schedule time to reconnect as a couple. Notice the word "schedule." Successful entrepreneurial couples realize that spontaneous dates and waiting for the "right moment" probably won't happen. Rather, they plan for love to happen and be sustained.
Dual-entrepreneurship can be an ideal way of life for two competitive, driven people. Through genuine love and support, couples can survive and thrive in this high-stress environment. I have worked with many couples as they navigate the path of dual-entrepreneurship. If you need some guidance as you start down this path, or if you are encountering trouble along the way, and you live near Portland OR/Vancouver, WA, please contact my office to schedule an appointment.