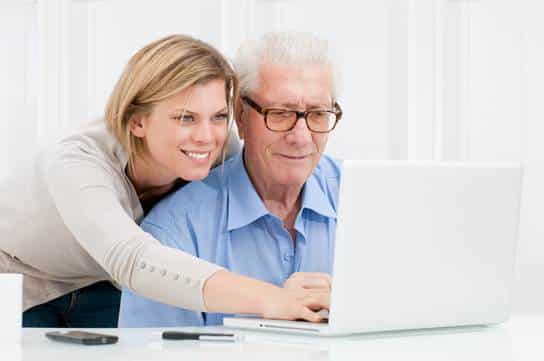 For family businesses, planning for succession is one of the toughest and most critical challenges. If you've been doing business for decades, let's face it, your twenty-something granddaughter might see the world very differently than you do! Instead of dreading
succession planning
, try to view it as an opportunity to create a business that embodies your family's values and mission for generations to come. It can also be an opportunity to bond with your younger family member in a deeper way.Successfully planning for the future of your business involves truly knowing, understanding, and collaborating with the next generation, which may mean a Millennial family member. As much bad press as Millennials get, they are actually a great choice to take over the family business! In fact, 62% of millennial-owned businesses reported increased sales over the past six months vs. 41% of small business owners overall. They are also the most likely to grow their workforce this year.
With their positive outlook, fresh ideas, and new skills, many Millennials are well-equipped to carry on the family business. So how can you successfully plan to transfer your business to your Millennial family member? Here are some recommendations:
Understand their perspective. Millennials are unlike any previous generation. They aren't tied to traditions. They don't want to live in the office when with a cell phone in their hand and wi-fi nearby, they can accomplish just about anything. They work hard, but differently. When it comes to work, they want to have a purpose, to feel they are tied to something important that impacts the community.
Be open to new, innovative ideas. We just discussed how different Millennials are. Take advantage of those differences! They understand the developing market, and the importance of technology. Discussing new ideas builds trust and creates new opportunities. Taking time to go over some new ideas before transitioning to new ownership gives everyone involved the chance to effectively merge the incoming ideas with present business practices.
The goal when creating a succession plan for your family business is to simultaneously ensure the success of your business, and the health and happiness of your family. Just as with legal and financial decisions, the emotional or psychological aspects of succession planning often requires the assistance of a professional. If you are starting to plan for the future of your business, and you live in the Portland, OR/Vancouver, WA area, please contact my office to set up an appointment.