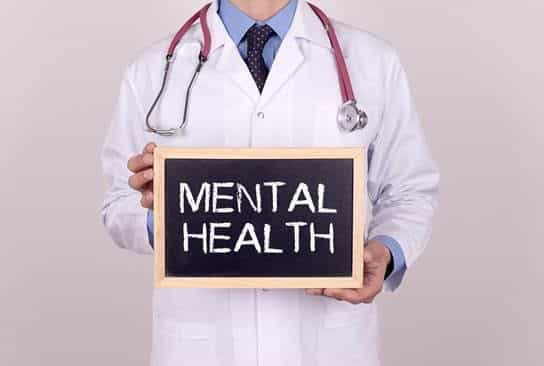 For decades, there has been stigma and discrimination against those with mental health problems because many people can't accept that a mental health disorder is a real illness. So when I saw that the House overwhelmingly passed "Helping Families in Mental Health Crisis Act of 2016" (H.R. 2646) on July 6. 2016, I was thrilled. It was introduced by bipartisan Representatives, Tim Murphy (R-PA) and Eddie Bernice Johnson (D-TX), and it will help "reform federal mental health policies and programs to increase patients' access to effective care, particularly for those with serious mental illness (SMI)."
What I especially like about this groundbreaking legislation is that it opens the door for tele-mental health. Using today's technology allows us to reach so many more people who could not or would not seek treatment.
Over the last few years, I've been offering educational tele-conferences and video-conferences on the topic of autism for members of my Asperger Syndrome: Partners and Family of Adults with ASD Meetup. While I haven't been able to offer online or tele-therapy yet, many people have benefitted by getting the opportunity to connect with others through this format. I can only imagine the good that will come when we can offer mental health treatment via secure, online technologies.
According to various online sources, the Helping Families in Mental Health Crisis Act commits new resources to psychiatric care and overhauls federal policy to:
Allow federal reimbursement for early and periodic screening, diagnostic, and treatment services provided to both children and young adults in institutions for mental diseases
Clarify HIPAA policy on sharing the protected health information of a mentally ill patient with caregivers and family members
Establish HIPAA training programs and materials for health care providers and family members
Form a tele-mental health grant program to promote behavioral health integration in pediatric primary care, develop networks of child and adolescent psychologists and psychiatrists to work with pediatric providers
Remove some of the legal hurdles to securing care for a loved one
Expand access to assisted outpatient treatment and hospital stays for those with serious mental health challenges
Commit block grants to local services for people with serious mental health challenges
Broaden Medicaid coverage for mental health services
I urge everyone with a mental health challenge to seek help. Don't let the stigma keep you from getting the treatment you need. You and your family deserve to finally experience relief and get the support of people who understand. If you live near Portland, OR/Vancouver, WA please contact my office and schedule an appointment.