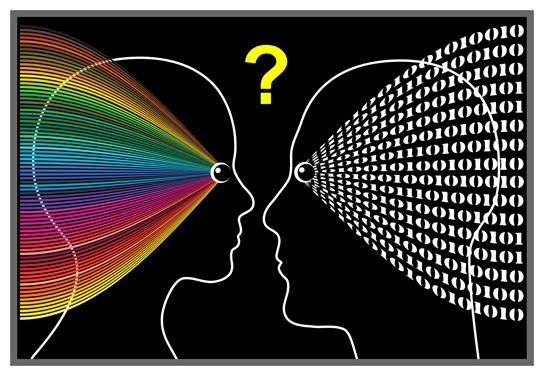 Our first Video Conference on the topic of "High Functioning Autism" was "eye opening", "excellent" and "validating" according to those who joined us. One participant mentioned that these discussions are "giving her a voice and a real perspective".
I am so thrilled that I'm able to support so many of you in your quest for greater understanding and ways of coping with the crazy making world of Asperger's Syndrome. I heartily thank all who have the courage to reach out and connect in the Asperger Syndrome: Partners & Family of Adults with ASD Meetup group.
It's easy to confuse logic with intelligence. High Functioning doesn't mean that your Aspie is somehow superior. They're just as autistic as any other autistic when it comes to empathy, meaning that they have zero degrees of empathy. But they often have an abundance of logic to convince us that empathy is overrated.
First, remember that even though our Aspies may be logical, they may also be irrational. For example, they may logically deduce that your argument or position lacks merit because you cannot prove your point. Or they may deduce that since women earn less than men, they should pay all women less for their services. It's not rational to conclude that you are "wrong" just because you don't present sufficient evidence to convince them. Likewise, it's irrational to argue that women should earn less because over the decades they have.
Second, remember that intelligence comes in all shapes and sizes. You may be emotionally intelligent or artistically intelligent or socially intelligent or intuitively intelligent, etc. You need not possess mathematical/logical intelligence to be intelligent, though this is the type of intelligence that many of our Aspies value.

Third, it's time to take back our right to be intelligent in our own unique way. Empathy is an incredible gift to possess. We use it in myriad ways to navigate the social world. When you learn to love and appreciate yourself fully (including your capacity for empathy), then interacting with our Aspie loved one becomes more stress free.
The next video conference takes up where we're leaving off in the discussion of High Functioning Autism. If you're a member of Asperger Syndrome: Partners & Family of Adults with ASD group, you're invited to the next free TeleConference where we'll be discussion: Logic v. Intelligence. It will be held on Thursday, June 2nd at 2:30 PM PDT and again on Thursday, June 28th at 4:00 PM PDT.
Are you a neurotypical (one who doesn't have Asperger's) and you're living in an Asperger home and haven't joined Asperger Syndrome: Partners & Family of Adults with ASD yet? It's a free worldwide Meetup where you find support and understanding. Why not join us today?
Another option: If you would like more one-on-one counseling and you live near Portland, OR/Vancouver, WA please contact my office and schedule an appointment.