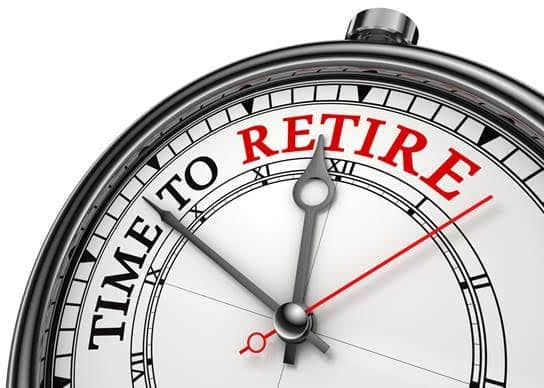 "If I retired, I'd have more time with the grandkids. I'd get to enjoy my hobby more. I could finally relax. I wouldn't have to get up so early and always be on all the time."
Do thoughts like these cross your mind? If you're of the baby boomer generation, it's imperative to give retirement preparation serious consideration right now. And not all your decisions should be based on whether you're financially prepared to enjoy your retirement. Whether your retirement is successful or not depends more on your emotional and mental preparation.
Before you hand in your retirement notice, ask yourself these questions:
Does your present job give you fulfillment or purpose? Then it may not be time to walk away from it. How will you spend your time? What life direction will you take? Do you have something planned that will give you more purpose in life? You don't want to end up feeling bored, restless and useless.
Do you want to retire because you hate your job? Perhaps retiring isn't the answer. What you really might need is to find a new career that fulfills you. Why not try volunteering for a worthy cause, which in time could lead you to a new vocation.
How will retirement affect your social life? If your entire social life revolves around work, you may end up feeling alone when you retire. It would be good to make sure you have a good social network in place before you step into retirement. On the other hand, if you're already regretting the time you don't spend with your family and friends, then this may be a good indicator that it's time to think about retiring. Don't forget to give some thought to how your choice will affect your marriage if your spouse doesn't retire at the same time that you do.
Do you have realistic expectations of retirement? Sleeping until noon, puttering around, and staying in your pjs all day, will get old and stale quickly. You're going to have a lot of time on your hands. How will you fill it? If you're not already involved in activities you love outside of work, then it's time to begin finding some that you enjoy.
Have you prepared the next generation to take over? When you've been at the helm of the family firm, it may be difficult to let go. As a result, your children may not be ready for the responsibility that you'll be giving them. If they're not ready, start formulating a plan to train them today.
Have you built up a stewardship? As an entrepreneur, do you take your responsibility seriously to give back to the community who supported your growth? You can read the story of Bob Thompson who is a sterling example of stewardship.
Change inevitably brings stress. Some people are not as well equipped to handle it as they thought. If you find yourself in this situation, don't hesitate to reach out for help from a professional coach or family therapist. She can help you sort out your feelings and get you back on track. If you live near Portland, OR/Vancouver, WA please contact my office and schedule an appointment.