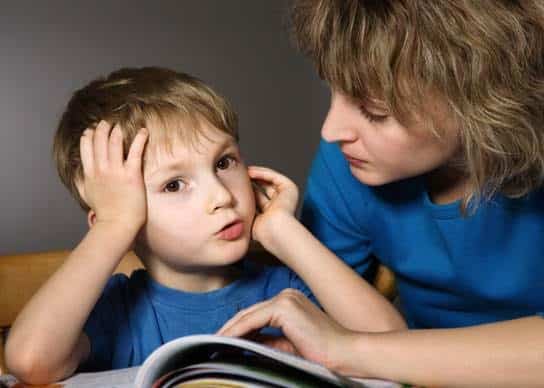 Why is it that people with autism spectrum disorders (ASD) can look you in the eye sometimes (albeit briefly) and at other times they can't? Until now, ASD researchers have had difficulty identifying the triggers that cause people on the autism spectrum to avoid eye contact.
Psychology Today reports on a new study that is unlocking the puzzle. Researchers at the University of Vermont (UVM) devised an experiment using eye-tracking technology and Skype. The scientists observed and tracked the eye movements of children between the ages six and twelve. Nineteen of the participants were typically developing children and the other eighteen were children with autism.
As they conversed about "things people do" topics, all of the children made eye contact. However, when the conversation switched to talking about "things people feel," the children with ASD began looking at the mouth rather than the eyes. The researchers also found that the more severe the autism is the more frequently the child avoided eye contact.
The researchers associate the shifting gaze and autism severity with lower levels of executive function (EF). They hypothesize that talking about emotions short circuits their EF, so the children shift their gaze so they won't overload their cerebral limit. Whereas, the NT person looks for emotional and social cues from facial expressions, especially from the eyes, the ASD child finds it too overwhelming. As a result, children with ASD haven't developed social skills.
To summarize what lead author Tiffany Hutchins, Ph.D. said:
"When a child with ASD talks with me about emotions, it's very draining. It's like driving in a snowstorm. They don't just watch passively. They have to monitor my engagement, think about what I'm doing, my tone, and my affect to get my full meaning. They are totally focused, every move is tense and effortful, and their executive function drains away. In fact, we found that decreased working memory correlated with decreased eye fixations, so as working memory decreases, we see fewer fixations on the eyes."
She concluded that pressuring children with autism to make eye contact can potentially backfire. It may be best to recognize their need to gaze away in order to reserve his or her executive function resources. Instead, she recommends changing how you phrase things using "what people do" versus "how they feel" and you'll have a profound impact on where the eyes go for information. And don't forget to give positive reinforcement for their good behavior.
Does your family need personalized help with learning how to cope with Asperger's Syndrome, a high functioning form of Autism Spectrum Disorder? If so, and you live near Portland, OR/Vancouver, WA please contact my office and schedule an appointment.