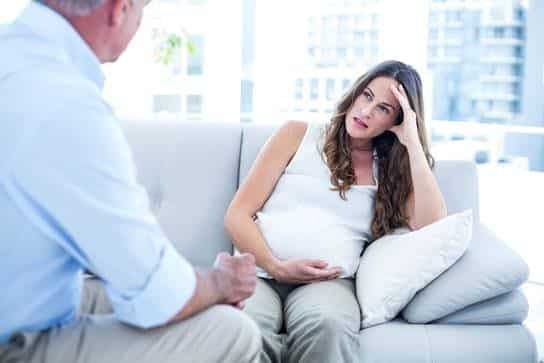 Once again
a study links taking SSRIs (Prozac, Zoloft or Paxil) during pregnancy with increased risk of autism in the child.
Anick Bérard
of the University of Montreal an internationally known expert in the field of pharmaceutical safety during pregnancy
published the finding in the journal JAMA Pediatrics
. The researchers factored into the study
genetic predisposition
or family history, maternal age, socioeconomic factors such as poverty, and the affects of depression itself. And they found that you double the risk of Autism if SSRIs are used.
Bérard and her team followed 145,456 children from birth to 10 years of age. Significantly, 1,054 of those children were diagnosed with autism. When interviewed she said:
"Using antidepressants, especially selective serotonin reuptake inhibitors (SSRI), during the 2nd/3rd trimesters of pregnancy increases the risk of having a child with autism (87 percent increased risk of autism with any antidepressants; more than doubling the risk with SSRI use specifically) – this risk is above and beyond the risk associated with maternal depression alone (maternal depression was associated with a 20 percent increased risk of autism in our study). Given the mounting evidence showing increased risk of adverse pregnancy outcome with antidepressant use during pregnancy, our study shows that depression should be treated with other options (other than antidepressants) during this critical period.
Indeed, 80-85 percent of depressed pregnant women are mildly to moderately depressed; exercise and psychotherapy have been shown to be efficacious to treat depression in this sub-group. Therefore, we acknowledge that depression is a serious condition but that antidepressants are not always the best solution.
Our study is not out to scare women. It's 2015 and women can make informed decisions, but they need to have evidence-based data. A discussion with their physician is warranted in order to fully consider all treatment options."
The prevalence of autism amongst children is increasing. So is depression. According to the World Health Organization, by the year 2020 depression will be the second leading cause of disability throughout the world, after heart disease. Therefore, it's likely that antidepressants will remain widely prescribed, including during pregnancy.
Today six to 10 percent of pregnant women are currently being treated for depression with antidepressants. Since 80 to 85 percent of depressed pregnant women are mildly to moderately depressed, it is advantageous to use medication as the last resort. This degree of depression can often be effectively treated with alternative methods such as exercise, Cognitive Behavioral Therapy and a holistic health approach.
If you're depressed and plan on becoming pregnant, please learn about your medical choices. If you're already taking SSRIs please consult your doctor. It would be harmful to stop taking them without your doctor's supervision. And it's harmful to leave depression untreated for the duration of the pregnancy, since depression itself increases the risk of autism.
If you live near Portland, OR/Vancouver, WA and would like to be fully informed about treating depression with holistic health options, please contact my office and schedule an appointment.