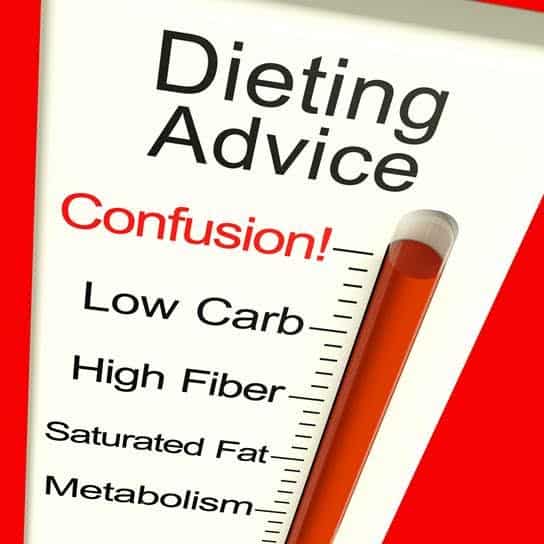 You've no doubt heard the statistics that the obesity rate is on the rise in the United States. And you know that excess weight not only increases your risk of developing heart disease, diabetes, stroke and cancer, but it compromises your psychological welfare. Being overweight lowers self-esteem and heightened vulnerability to anxiety and depression.
Yet, many people have misconceptions about weight loss. Take a look at the following false statements. Have any of them influenced your thinking?
1. "You can't lose a lot of weight and keep it off."
Researchers have been surprised at how easy it was to find people who have achieved major weight loss goals. The National Weight Loss Registry found that the project's 2,800 respondents have maintained an average 67-pound weight loss for five years, with up to 14% of them staving off a more than 100-pound weight loss.
2. "Your 'set-point' determines how much you weigh."
Studies show that when you lose weight, your metabolism actually shifts to a normal rate for that new weight, in spite of your individual differences. Some want to blame their bodies rather than their own behavior for their weight-loss failure.

3."Poor willpower is to blame for excess weight."
It's not that simple. There are genetic, metabolic, biochemical, cultural and psychosocial factors. It doesn't help that there's an increase in easy-access, delicious, high-fat foods. Nor does it help that our lives are more sedentary. Willpower helps but to lose weight and keep it off, an active lifestyle is a must.

4. "The best weight loss regimens incorporate structured exercise three to five times a week."
A physically active lifestyle is important, but you don't have to live at the gym to do it. Walking 30 minutes most days may be all you need to effectively lower body fat.
5. "I have to lose a lot of weight to make a significant impact on my health."
Even small weight changes can have a major impact on your health and quality of life. A five-pound loss can improve depression, anxiety, psychosocial functioning, and mood.
6. "You should eat only low-fat and no-fat foods."
Many people avoid fatty food only to overeat "low-fat" foods. According to the American Medical Association, reducing fat intake is only effective if we reduce calories as well. And our brains need a limited measure of good fats from foods like avocados and nuts in order to function properly.

7. "Dieting doesn't work."
We absolutely need to be aware of what we put in our mouths. If you have a sensible diet plan that focuses on substituting healthy choices for the junk food you've been eating, you'll see results.
Do you find yourself consistently struggling to keep the weight off because you're an emotional eater? It may be time to request the assistance of a mental health professional who is trained in methods of permanent weight control. It's not easy to change an ingrained lifestyle but if you use a psychologist as your coach you can do it. If you live near Portland, OR/Vancouver, WA please contact my office and schedule an appointment.