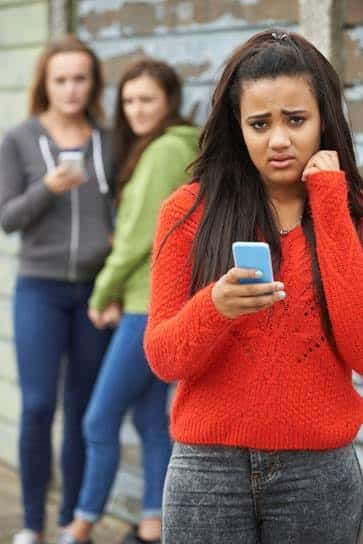 As a parent, you'd do anything to protect your children from being a victim of child pornography. You know the emotional, mental and possibly physical harm that can come to your child, especially it if falls into the hands of
bullies
and adult sex offenders.
Yet, more and more teens are creating and distributing child porn without even knowing it. It's called sexting. So, how do you protect your child in an age when children have access to the Internet and yet they don't have the maturity to protect themselves?
A recent New York Times article by Erik Eckholm discusses this weighty issue of teenage sexting and the legal consequences. In Fayetteville, North Carolina, two teenagers were charged with the felony of "exploiting a minor." This could have resulted in a lengthy prison sentence and being listed on the sex offender registry. Can you imagine what that would do to their future? Their quality of life? Their job prospects?
It's tempting for teen sweethearts to trade nude photos over their cell phones. In the heat of the moment they don't think about what that means. However, in Washington State and Oregon, sexting may result in state felony charges including dissemination of child pornography. The act of sexting isn't illegal, but it becomes a child pornography issue when the photographer, recipient of the text or distributor is under the age of 18.
So when a 15-year-old girl emails a sexually explicit photo of herself to a boy, she has in theory created and distributed child porn. If that boy sends the picture to his friends, he's guilty of possession and distribution of child pornography.
The article goes on to say that "about 20 states have adopted new laws intended to address juvenile sexting by providing a less severe range of legal responses to personal photo-sharing, including misdemeanor charges that may be expunged, and required community service or counseling."
But is legislating new laws the answer? Isn't it more important to address the most crucial issue – what is this obsession with sexting doing to young people today?
Mr. Fitzpatrick, the prosecutor in New York State, is implementing a program that educates students and parents about the personal and legal risks. When his assistant district attorney makes the presentation in high schools, it's clear that it's right on target. He said, "About a third of the way through, you see this wave of students frantically hitting the erase buttons on their phones."
Please don't dismiss sexting as a childhood indiscretion. The consequences may follow your child throughout his or her life. I urge you to create a relaxed atmosphere in which to speak with your teen about sex and sexting as soon as possible. In a respectful manner explain the dangers to them. If you have a hard time communicating with your teenager you may need support. If so, seek the assistance of a mental health care professional. If you live near Portland, OR/Vancouver, WA and need help in reaching your teen, please contact my office and schedule an appointment.