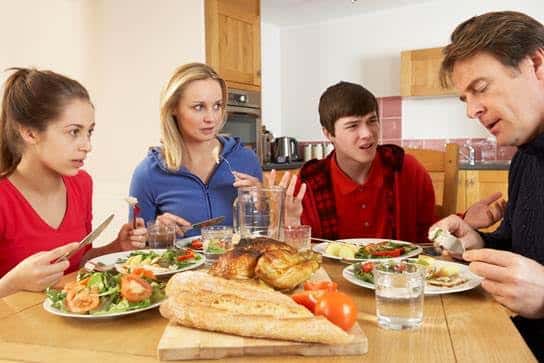 Hapa is the Hawaiian slang word meaning half. Hapa Aspie is a term I coined for the children who are born and raised in a family where one of the parents is neurotypical (NT) and one has
Asperger's Syndrome
, which is a high functioning form of ASD.
Throughout mankind's history there have been those who have been torn between two worlds because they're the half – the half sister, the half brother, or even the derogatory term for mixed races.
Parenting children in a home with an Aspie parent is very complex, particularly if you have Aspie and neurotypical (NT) children. The NT spouse has to switch back and forth between the worlds of Aspie partner, Aspie children and NT children. This is also true for NT children (those who don't have AS). Their world is a very confusing mix. At school or with friends, they can engage in the NT interactions that reinforce their perception of reality. At home, they get mixed signals. It's hard for adults to maneuver the unusual world of Aspie/NT family life. Imagine how hard it is for NT children.
During crucial developmental stages, NT children who get different signals from their parents and their siblings learn to cope in unique ways that last a lifetime. Very often, NT children are lonely, depressed and feel invisible to others. They frequently develop a variety of Aspie-like traits, too. That's not surprising, given that's what is modeled for them. Whether by genetic inheritance or behavioral learning, NT children from these families acquire a unique perspective that can best be explained as Hapa Aspie. (Read more about how to help Hapa Aspie children in my book, Out of Mind-Out of Sight chapter 7.)
In order to free yourself from the confusing childhood of being raised by an Aspie parent…and in order to help your children keep their self-esteem in tact, we really need to look at this phenomenon very carefully. The usual parenting tips do not work. Nor does the usual divorce advice work.
The next free international teleconference will be held on Friday, October 23, 2015 at 2:30 PM PT and we'll discuss this topic: What about the kids? Were you one? Please join us and bring your questions and share your strategies for parenting with a partner who has no empathy for his or her children (love maybe, but no empathy). Plus if you grew up with an Aspie parent as I did, this is your chance to clear the air for yourself and to give tips to those NTs still raising these Hapa Aspies.
If you live near Portland, OR/Vancouver, WA and need personalized counsel on helping your family come to grips with the conflicting Aspie/NT worlds, please contact my office and schedule an appointment.