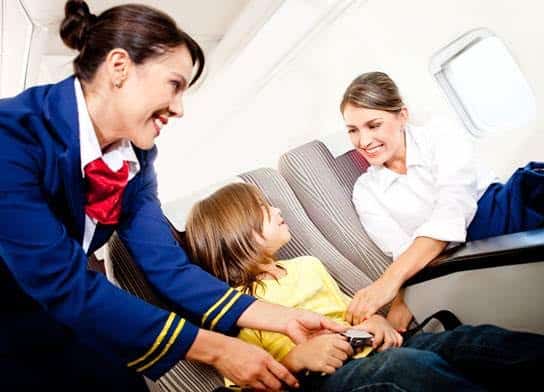 Family vacations should be fun and relaxing. However, for those who have family members with
Asperger's Syndrome
, flying becomes a terrible source of anxiety and frustration.
While some people feel a moderate level of anxiety over flying, this new experience can cause your Aspie to have a meltdown! (If you fear flying,
click here
to get help in conquering your fear.) Every little thing can send them into a tailspin of anxiety and anger. Here's an excerpt from my book,
Life with a Partner or Spouse with Asperger Syndrome: Going Over the Edge
about the experience one of my clients, Helen, had when flying home with the family after a vacation at Disneyland:
"My husband, Grant, and my daughter, Jasmine, were nervous wrecks on the plane, worried about terrorists and losing our luggage. They both dithered obsessively about everything. At one point I thought I had lost our passports, and both of them came unglued. They screamed at me that I couldn't be trusted and that we would all be arrested. Good grief. All I did was stuff the passports in the wrong pocket and had to search for a few minutes to find them. But they made it almost impossible for me to do that because I became so upset by their accusations. When I finally found the passports, they were both so upset that they blamed me for upsetting them, too. But we got home in one piece, with all of our luggage and our passports – and my sanity."
Does that sound all too familiar?
How can you help your Asperger spouse or child handle flying with less anxiety?
For years I've helped families find a way to get their loved ones on board and through a flight without having a meltdown. I always suggested you request priority seating and practice at the airport before the flight. And now I've got great news!
Wings for Autism® is coming to Portland International Airport! The Port of Portland, TSA, and The Autism Society of Oregon is hosting a Wings for Autism® event at Portland International Airport with Alaska Airlines. Make sure you register because they have limited space. Even if the registration is filled, there's a waitlist so you're sure to make the next time.
Date: Saturday, September 26, 2015
Time: 2:00 pm
Click here to watch a video to see how children with ASD practice and have fun with flying. They actually get to board the plane and taxi around the runway!
I hope you can make it to Portland PDX for this special event. If you don't live near Portland, Oregon, check here to see if there's one near you.
Get More Tips: Flying with Special Needs Children.