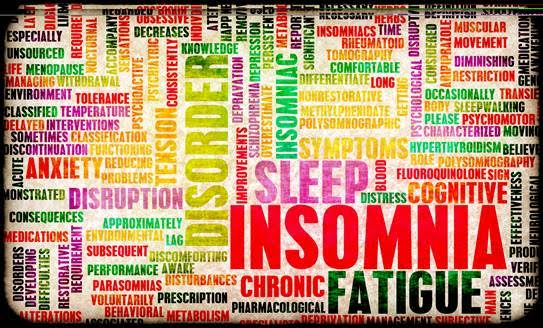 Have you ever suffered from insomnia? It doesn't take too many sleepless nights before you feel terrible. Has it ever become so severe that you consulted with your physician? What did he prescribe? A sleeping pill? A better diet? An exercise routine? Did he also mention Cognitive Behavioral Therapy for insomnia (C.B.T.-I)? If not, he should have. You deserve to know what insomnia treatment options are available so you can make an informed decision about which is right for you.
While medication may help some people, recent comparison studies are showing that Cognitive Behavioral Therapy may be the best treatment for your insomnia.
New York Times writer Austin Frakt, who battled insomnia, did a comparison by collecting data from various trails and studies. (I encourage you to read the entire article here.) His results are eye opening. Here's a summary of his research:
"A randomized trial compared C.B.T. with the active ingredient in Restoril in patients 55 years and older, evaluating differences for up to two years. It found that C.B.T. led to larger and more durable improvements in sleep. Long-term, C.B.T. alone even outperformed the combination of C.B.T. and Restoril.
Another trial focused on 25- to 64-year-olds found that C.B.T. outperformed Ambien alone. Adding Ambien to a C.B.T. regimen did not lead to further improvements.
Yet another trial found that patients experienced greater relief from insomnia with C.B.T. than with the sleep drug zopiclone.
Another study showed patients preferred C.B.T. for insomnia over drug therapy.
The Annals of Internal Medicine published a systematic review of C.B.T. On average, treated patients fell asleep almost 20 minutes faster and were awake in the night almost half an hour less. That's nearly 10 percent more sleep."
Why does Cognitive Behavioral Therapy work so well? People with chronic insomnia set in motion a psychological cycle that must be broken before the sleep deprived sufferer can get relief. A bad night's sleep leads to bad things happening during the day (low energy, lost productivity, falling asleep at the wheel, dropping off during bedtime storybook time, etc) so you dread another sleepless night. Worrying about it keeps you awake night after night.
C.B.T. for insomnia breaks that cycle by retraining the brain. It helps you establish and stick to a regular wake-up time, avoid daytime napping, and reserve bedtime only for sleeping, not watching TV, snacking, reading and so on. If insomnia has become a problem for you or a loved one, please consult with your physician. If he or she can't find a solution to your chronic insomnia, please contact a mental health professional who can get you back on the road to optimal health. If you live near Portland, OR/Vancouver, WA please contact my office and schedule an appointment.