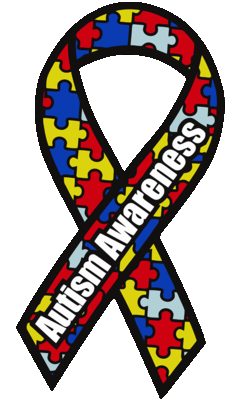 On April 2nd, President Barack Obama issued a
White House Proclamation
recognizing April 2, 2015 as World Autism Awareness Day. Here, in part, is what he said:
"We celebrate the countless ways they (those on the autism spectrum) strengthen our communities and enrich our world…individuals with autism live independent and productive lives, and our Nation is better because of their unique talents and perspectives. Their example reminds us that all people have inherent dignity and worth, and that everyone deserves a fair shot at opportunity.
My Administration is committed to helping Americans with autism fulfill their potential by ensuring access to the resources and programs they need. The Affordable Care Act prohibits companies from denying health insurance because of pre-existing conditions such as autism, and the law also requires most insurance plans to cover preventive services — including autism and developmental screenings for young children — without copays. Last year, I was proud to sign the Autism CARES Act of 2014, which bolstered training and educational opportunities for professionals serving children or adults on the autism spectrum. And as part of the BRAIN Initiative, we continue to invest in innovative research that aims to revolutionize our understanding of conditions like autism and improve the lives of all who live with them.
Today, let us honor advocates, professionals, family members, and all who work to build brighter tomorrows alongside those with autism. Together, we can create a world free of barriers to inclusion and full of understanding and acceptance of the differences that make us strong. I encourage all Americans to learn more about autism and what they can do to support individuals on the autism spectrum and their families."
I truly believe that as we learn to make better lives for our loved ones with ASD, we make better lives for everyone on the planet. Education and research into how the brain works are vital for understanding how best to help them. I'm committed to sharing with you the latest information and tools for furthering these endeavors.
Teachers and Parents – Check out Autism Speaks' Puzzle Piece Project Tool Kit, a K-12 grade educational tool for creating greater awareness among students. If the children of today develop greater awareness, as adults of tomorrow they can continue making a real difference in the lives of those with ASD.
Read the entire White House Proclamation here.
Please, come over to my Facebook Page and share what you're doing in support of Autism this month.