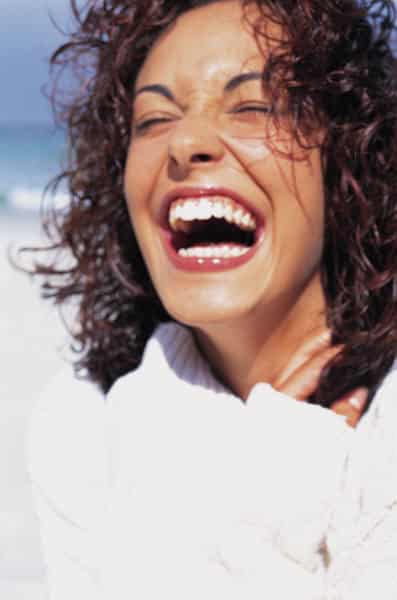 "He makes me so happy!" Or "She makes me soooo mad!"
Have you ever heard someone say something like that? Have you said it yourself? Of course, our emotions are affected by those around us. However, when you really think about this…can someone make you feel a certain way? If that's the case, wouldn't we in reality be saying we have little control over our emotions?
Wouldn't it be better to create an inner joy, that no matter what's happening around you, you could draw from this resource to maintain happiness and peace? Yet, many ask, "How can an inner joy like that be developed?
Let's first answer the question: Is there any truth in the statement, "Fake it till you make it?" According to the National Center for Biotechnology Information, "Simulation studies on emotion have shown that facial actions can initiate and modulate particular emotions." What does that mean? Even if you don't feel like smiling, when you paste a smile on your face and hold it, this will change the way that you're feeling emotionally.
Their study also showed that specific areas of the brain were activated by facial manipulation – "the inferior parietal lobule, left supplementary motor area, superior parietal lobule, precuneus, and bilateral middle cingulum – which influenced the recognition of emotional facial expressions". So yes, it's true. Smile and you will become happier.
The same institution found that we are hardwired to respond to emotional cues from others. When we become aware of this, we can consciously choose how we'll react to situations that we're confronted with daily. At the same time, we become more aware of how our emotions affect others. In this way, we can intentionally create a positive shift in all of our relationships.
Are you ready to reclaim the power that inner joy can give you? A NET Practitioner can help you learn to control your responses to the emotional triggers in your life. If you live near Portland, OR/Vancouver, WA please contact my office and schedule an appointment today.
Read more on my website: What Is a NET Practitioner? and How Does Neuro Emotional Technique Work?