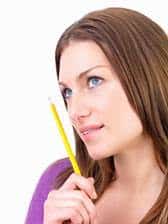 Imagine what it would be like to feel more cheerful…to think more clearly…to have a better memory…
Who of us wouldn't like that? If there was a magic pill that you could take once a day that guaranteed those results, wouldn't you take it? If only it was that easy! Since you're willing to DO something to improve your brain health, what realistically can you do?
Here are seven proven tips to improve the health of your brain:
Focus on promoting good blood circulation because a third of your brain's volume is blood vessels.
Walk 20 minutes three times a week because this increases flow of oxygenated blood to the brain and prevents or reduces plaque buildup.
Eat food rich in omega-3 fatty acids, including vegetables, whole grains, wild salmon, grass fed beef, fruit, good fats like avocado and olive oil.
Get vitamin B12 and folic acid from eating green leafy veggies, meat, fish and yogurt because this gives you the amino acid homocysteine, which is associated with reducing the risk of memory loss and Alzheimer's.
Strive for better stress relief, which is as easy as increasing your laughter, because this reduces the stress hormone cortisol, which damages the hippocampus. Meditation also increases the size of the hippocampus.
Socialize more because this provides mental stimulation, plus helps you deal with stress.
Challenge your brain by playing games, learning a musical instrument or a new language.
Perhaps you've tried making these changes in the past. However, you quickly gave up because it felt too overwhelming.
As with any habit, it's best to tackle one goal at a time. So pick one thing from the list that you'd like to change in your life and focus on that for the next three months. Write out your intention. Schedule on your calendar how you're going to implement it every day, every week for the next three months. When you go to bed at night, create a picture in your mind about how you're going to feel and look so much better because you make these changes. All of these tips will help you make your goal part of your new routine. When you've created that new habit, pick another goal and work on that one.
Do you need someone to guide you and hold you accountable as you create new healthy habits? That's nothing to be ashamed of. We spend a lifetime creating the bad habits, so it's not surprising that it's not easy to change. A mental health professional can help you create new patterns that will support you in your quest for optimal health. If you live near Portland, OR/Vancouver, WA please contact my office and schedule an appointment.
Want to learn more? The CNN article and slideshow, Chronic Stress Can Hurt Your Memory is very helpful.