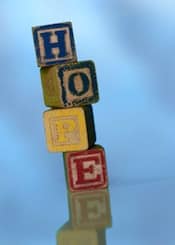 When caring for someone with Asperger's, do you put self-care at the top of your list? People who travel by air are instructed, "In case of an emergency, put the air mask on yourself first and then your children or others." Only in caring for yourself first can you truly care for others. Otherwise you have nothing left to give. Families with member who have Asperger's Syndrome especially need to attend to and take care of their whole person. That means caring for your whole being – your mind, body and spirit.
Does this mean you need to be religious?
Spirit or spirituality is not synonymous with religion or religious. Church has nothing to do with spirituality directly. Rather the spirit is that part of each human that makes us a distinctive personality. It is the part of us that defines us and yet connects us to others. It has long been known that a strong healthy spirit will guide us successfully through adversity, whereas a conquered spirit will succumb to illness and death. It was Mother Theresa's strong spirit that transcended her small stature and seemingly insignificant role as a nun to profoundly affect thousands of people for the better. In other words, spirit is that singular life force that directs and shapes our attitudes, beliefs and behaviors. Therefore, keeping spirit or life force healthy is essential to the process of achieving healthy balance in any life.
Does spiritual practice and spiritual guidance help in your life with Asperger's Syndrome?
Many of our Asperger Syndrome: Partners & Family of Adults with ASD members post that their church and/or spiritual discipline helps them stay strong and loving. But not all are finding comfort from their religious organizations. In fact, some report the opposite. . .that they feel even more alone. We don't need platitudes. We need unconditional love and support for this life.
Join our next Asperger Syndrome: Partners & Family of Adults with ASD local Meetup on Saturday, February 21, 2015 at 1:00pm PST or our international teleconference Meetup on Friday, February 27, 2015 at 2:30pm PST. We'll discuss this topic: SPIRITUAL SUPPORT: Does It Help? Let's meet to discuss what works for you whether it is a formal religion, another form of spiritual discipline, or even atheism. What really matters is that we connect and know that we are not alone. . . In the material world or beyond.
Read more on my website: Asperger Syndrome Support and Asperger Relationships Remote Education.