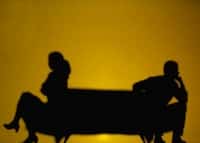 Love and marriage makes for very complex relationships. They are not static, but are ever changing as each person matures and grows. Many marriages unhappily end in divorce. According to
Oregon.Gov
, there have already been 9,693 divorces in Oregon from January to September 2014. There were 25,395 recorded divorces in Washington for 2013.
A recent CNN article, written by Lisa Respers France, reports on an eye-opening study led by a Michigan State University sociologist. This study examined how the quality of a marriage relates to heart disease specifically. They focused on people with ages ranging from 57 to 85. They found that bad marriages causes stress that harms cardiovascular health and since the immune system declines with age, this becomes more critical, especially for women since they tend to internalize their feelings more than men.
A strong marriage requires constant and loving attention, which can be fun but is also hard work. This is because marriage changes as each partner grows and changes. For most people to be happy in their marriage they need to feel respected and cherished. For many, passion, trust, friendship and safety are other essential aspects of the relationship with their spouse.

Here are seven psychological tasks that must be cared for to maintain a happy and healthy relationship:
Build togetherness by creating the intimacy that supports it, while maintaining each partner's autonomy.
Master the inevitable crises of life together.
Create a safe haven for the expression of differences.
Establish a rich and pleasurable sexual relationship.
Use laughter and humor to keep things in perspective, and to avoid boredom by sharing fun, interests and friends.
Provide nurturance and comfort for each other, satisfying each partner's needs for dependency and offering continuing encouragement and support.
Keep the romance alive while facing the sober realities of life.
There may be one or more of these tasks that you're struggling with. A marriage counselor can help you develop the tools you need to cope and succeed. And don't make the mistake of thinking marriage counseling is just for those starting out. As people get older, there are unique challenges you face. You may have grown apart and are not able to communicate as you once did. If you live near Portland, OR/Vancouver, WA please contact my office and schedule an appointment to create a happy and healthy life. You deserve it after all these years.
Learn more on my website: Marriage Counseling.