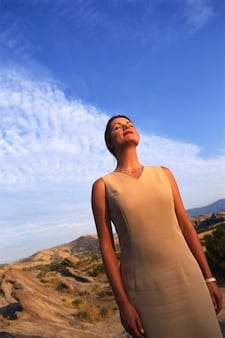 "I don't have time to be sick!"
If you're like many today you've probably said this yourself. As a result, you may put off going to a doctor until the symptoms progress to an extreme point, maybe even to the point of irreparable damage. We've all heard stories of how people could be alive today if they had only visited a doctor at the beginning of the symptoms of heart disease, cancer or diabetes. The same can be said about mental health. At times, in our busy lives, the symptoms gradually creep up until it's impossible to ignore the feelings of overwhelming anxiety or depression. Then a person is forced into dealing with crises rather than having the choice to live purposefully.
What are some symptoms that a mental health crisis is looming on your horizon? Do you find yourself thinking thoughts like these?
I'm so tired.
I don't care.
I don't enjoy doing the things I once did.
I'm not happy.
Nothing I do turns out right.
Why should I even try.
I'm not good enough.
I'm bored.
I can't focus or concentrate. I feel so disconnected.
I don't want to think about it…I just want to stay busy.
My life isn't as bad as that guy's life, so I don't deserve help.
Just suck it up and keep pushing through it.
It's not my fault. You made me do it.
There are also physical symptoms that your mental health needs attention. While this list isn't comprehensive, it illustrates the body's reaction to mental distress:
Tight muscles – body pains
Headaches
Stomach aches
TMJ- Grinding your teeth
Clenched fists
Insomnia
Weight gain/weight loss
Heart palpitations
Sweating palms
Self medicating with drugs or alcohol
Frequent anger and irritation
Throwing or breaking things
Road Rage
Mood swings
On the other hand, what can you gain by courageously committing to good mental health?
It improves your sense of personal well-being. When you catch problems early on, you recover more quickly, without lasting emotional and psychological scars. Utilizing the full range of your conscious and unconscious talents, unburdened by neurotic hang-ups, creates opportunities that you never knew were there before. A healthy mind also draws to you other healthy people. In a family business or any endeavor for that matter, having mentally healthy employees, coworkers and family members can only improve business functioning. It will keep your business competitive and successful.
People who regularly attend to their psychological health are not only stronger emotionally, but they require less physical health care, even reducing medical and surgical costs.
Don't wait another day. YOU DON'T HAVE TO BE SICK TO GET BETTER. Just as many find that a physical fitness trainer is beneficial for keeping them on track; a mental health professional can provide the support and objective eye to help you achieve optimal mental health. If you would like to increase your sense of well being, please contact my office and set up an appointment.