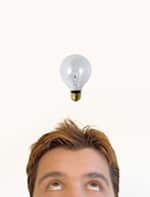 When you review the people you've let into your life, are they supportive of you or do some of them make you feel bad about yourself every time you talk with them? When things go wrong in life, do you feel like it's always some else's fault? When you meet someone, do you find yourself trying to become the kind of person you believe they want you to be, rather than being yourself? All of these responses can lead to toxic life choices.
The level of your happiness is largely dependent on you and your choices. If you find that you're struggling through the same problems over and over again, it's a good indicator that you need to consciously make different choices. As Albert Einstein described it…"Insanity is doing the same thing over and over again and expecting different results."
How can you begin to make better decisions that help you avoid toxic life choices? Here are three suggestions:
#1 Be Aware of How You Feel
It's important to remember that you always experience your feelings first. Emotions, such as, happiness, confusion, pain, pride, boredom, or fear, determine how we will respond to situations. Closely following our feelings are our thoughts or interpretations that come from those feelings.
Interestingly, those with Autism aren't as likely to make irrational decisions that are influenced by "a gut feeling". Of course, this emotional disconnect creates difficulties in social situations, but it enable them to avoid potentially irrelevant emotional information and make more consistent choices. This illustrates that it's useful to create self-awareness of your feelings so you think before you act, thereby using emotions to make good decisions.
#2 Be Yourself
Rather than worrying about what others think, ask yourself what's important to you? What do you want you life to be like? How can you be the best YOU? Trying to please others and do things that we think they want, is a pretense and it will lead you to choices and results that will be toxic to you.
#3 Be Vulnerable
It's a sign of strength to ask for help when you need it. None of us know everything. So we don't need to pretend that we do. On the other hand, if you always rely on everyone to fix things for you, you won't learn how to grow. Finding the balance depends on you being willing to ask for help and then being willing to do the work.
It's never too late to make your life richer and more meaningful. You can change how you react to situations so you avoid toxic choices and can make good choices that support you. If you continue to struggle with personal problems, you may need to seek professional help and that's okay.
For more information, visit When to Seek Professional Help for Personal Problems.