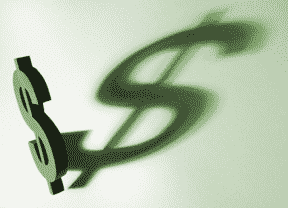 When children are young, they don't understand the concept of what money is and how it works. Offer a little one the choice between a dull dime and a bright shiny nickel, and they'll pick the nickel because it's pretty and bigger.
When a child doesn't learn the real value of money, as an adult they will struggle with money problems, which may escalate into relationship problems. Either they'll undervalue it and squander it, thinking they can just ask for more. Or they'll go to the other extreme of attaching too much importance to it sacrificing their own health or relationships for it.
A healthy view of money sees money as a means of exchanging what you have for what you want or need. To get money, you expend resources, such as time, accumulated knowledge and energy, to earn it. How can you instill good financial habits in children? What money values do you want your children to live by? An article written by a financial advisor, Wayne Von Borstel, made me think about this topic today. He had some very good advice.
First and foremost parents teach by example. Your children will copy your attitude toward money and the way you handle it. This is especially true if you run a family-owned business. 
You can discuss with your partner these questions to determine what model you're giving to your children:
Do I argue over money with my spouse? Do we have a budget? Do we spend beyond our means, wracking up huge credit card debt? Do we make monthly deposits to a savings account? Do we make charitable donations? Do we keep funds especially earmarked for emergencies that can't be dipped into for any reason? Do we save money for a vacation as a family? Have we set up a college fund for our children? Do we require our children to contribute toward any of these?
Helping your children see the real value of money also involves actively participating in making and spending money. When they earn the money they spend, they'll make the connection that the amount available is limited by the time and effort put into earning it. This contributes toward creating a good work ethic. And as you guide them in how to spend money wisely, perhaps entrusting them with a specific amount for buying school clothes, or saving a portion in a savings account or college fund, they learn good financial habits.
What do you do when you want to train your children in money management, but your spouse has different ideas? Are you searching for conflict resolution techniques that really solve the issues over money in your family? If so, then contact my Portland, OR/Vancouver, WA office and set up an appointment.
If you're an entrepreneuerial couple I address parenting and financial disagreements in my book, Entrepreneurial Couples: Making It Work at Work and at Home. You can also read Wayne Von Borstel's entire article, 8 Ways to Maximize a Child's Financial Potential, here.