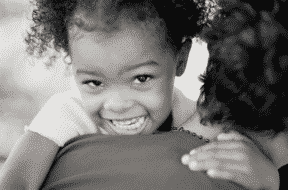 Your child is important to you and you recognize that you have an important obligation to raise your child to be healthy, confident, and independent. Virginia Satir, a noted family therapist once said that parents are in the business of "people making."
Most children will have a very difficult time developing the strength of character required to live a happy and productive life if they haven't learned how to conquer challenging tasks that no one else can do for them. Due to a natural lack of maturity, they want to avoid "unpleasant" tasks at home or school, so the challenge for parents is how to get them to do these difficult tasks. No one wants to nag and fight all the time with their kids. It's exhausting! So, parents may resort to the quick fix of bribing their children. "If you let mommy talk on the phone, we'll go for an ice cream." Or, "I'll pay you a dollar for every homework assignment you turn in."
Some call this rewarding good behavior. A thought provoking discussion on the pros and cons of bribing your children was covered in the New York Times recently. It helps parents think carefully about the consequences of using this tactic. Two debaters offered their different points of view.
Both debaters did agree that if the activity you're trying to promote in your child is an important life skill then you don't bribe to do that activity. You "bribe" or reward your child's promptness and pleasant attitude in doing it.
As a parent you're faced with many choices beyond whether to bribe your children or not. You have your personal parenting style, your spouse's parenting style and the personalities and needs of your children to consider. Most parents are astounded at how wildly different each one of their children are. While a permissive style may be appropriate for one child, another may require more authority.
Sometimes families need help sorting out the best parenting style for their family. Do not be ashamed if it's necessary to find a family therapist. If you're in the Portland Metro area, contact my office and set up an appointment. Being a good parent means doing whatever you have to do for your child and that sometimes means getting a professional involved.
For more information on parenting, visit my website: Am I a Good Parent.