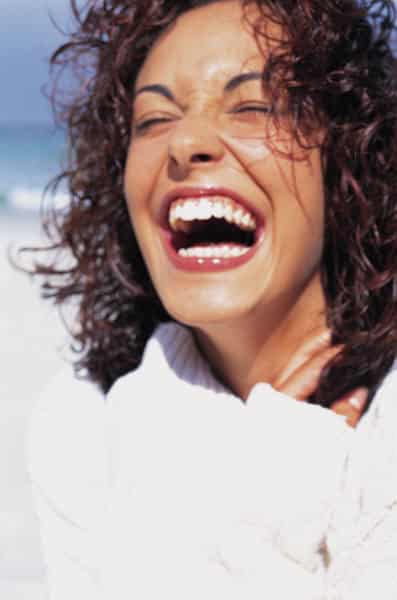 What makes you happy? If you were to list 25 things that make you happy, what would they be? How many of your listed items would be things that make you uncomfortable? Normally, we tend to avoid what feels risky, preferring to stay in our comfort zones. Yet, that may not be the best way to stay happy. Here's why…
In the Declaration of Independence, the founding fathers listed our Rights as "Life, Liberty and the
pursuit of Happiness
"? The word pursuing involves obtaining something that you don't have yet. We can pursue happiness by
doing the things we know we like
. But there is more to it than that. A recent article in Psychology Today,
"What Happy People Do Differently"
, makes this statement, "One of life's sharpest paradoxes is that the key to satisfaction is doing things that feel risky, uncomfortable, and occasionally bad."
Does that surprise you that doing what is risky and uncomfortable contributes to our happiness? We all need to experience new things, overcome new challenges that take us outside of our comfort zones to grow emotionally and spiritually. We need to fuel our curiosity.
The article also lists the following four other unique habits that happy people have:
They have a balanced view of details, not taking things too personally or striving for perfection.

They celebrate others' successes and build relationships with others who do the same.

They have psychological flexibility – they accept negative emotions as a signal that they need to examine and possibly change the situation they're in.

They balance pleasure and purpose – they enjoy life but stay on track with long-range goals.
Happiness isn't about always being on an emotional high. It comes when you combine it with "occasional sadness, a sense of purpose, playfulness, psychological flexibility, autonomy, mastery and belonging." Rather than chasing happiness, perhaps the founding fathers should have said "and the pursuit of a life well-lived."
Are there anxieties or chronic depression that prevent you from fully enjoying life and your relationships? Life is too precious to miss out on, so maybe it's time to consult with a therapist who will work with you as you discover the best ways to keep your anxieties or depression under control. Are you near Portland Oregon or Vancouver, Washington?
Contact my office
to set up an appointment.