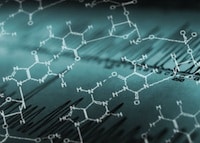 What does autism, bipolar disorder, schizophrenia, depression, and ADHD have in common? Genetics! New research says that these disorders share multiple "genetics glitches" that can move the brain toward mental illness. For a disease to actually develop would depend on additional environmental and genetic factors. Keep in mind that this involves hundreds of genes and variations. (Read the article for the latest research – 5 Disorders Share Genetic Risk Factors, Study Finds)
I found this research astounding! The wealth of research that is pouring in has the power to transform how we think and feel about these disorders and how they affect the people we love. On April 20, 2013, the Asperger Syndrome: Partners and Family of Adults with ASD will be meeting to discuss "Using Research as Therapy." Knowledge is power. Ignorance is oppressive. Let's use the wealth of data that is coming out of ivory tower labs and use it to heal our hearts and minds. 
If you are not able to make it in person, please join us as an online member.