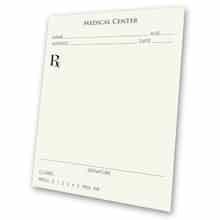 Have you ever wondered if male menopause is real? You've probably heard about it, but what does it really mean and does it happen to every man? According to a study at the New England Journal of Medicine, male menopause is rare, affecting about 2% of men 40 and older. In order for a male to have male menopause, he must have low testosterone and three other sexual symptoms like erectile dysfunction, low desire, and poor morning erection.
Hormones changes are consistent with aging. Testosterone in males gradually decreases with age. It's estimated that after age 30, testosterone levels decrease by 1% every year. Every male is different and how their body reacts to changes is testosterone levels is different as well. If you are a male and are concerned about Low T and male menopause, speak to your doctor and have your testosterone levels checked. Don't be shy to share your symptoms with your doctor. They are used to discussing these sensitive issues. Be sure to ask your doctor about the pros and cons to taking testosterone.
If your hormone levels are where they should be and sex and intimacy are not functioning normally, you may want to make an appointment with a marriage counselor. For more information, visit Marriage Counseling – Love, Sex, and Intimacy.