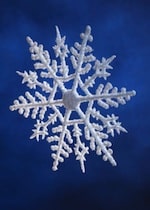 Do you feel stress this time of year? If you do, you are far from alone. Often times people do not acknowledge that
this time of year is stressful
. Financial strain, family tension, poor diet,
darker days
, and missing loved ones are all factors that contribute to stress.
What causes you stress? The first step to resolving or lessening of stress is identifying the triggers. For example, are you anxious about seeing a relative that you have had conflict with? Are you worried about racking up credit card debt?
When you have identified what is causing you added stress, ask yourself: What can I do to resolve it? Ignoring the problem is not the solution. Tackle the issue. If it involves another person, then do what is in your power to fix it. Even if nothing changes, you can change your attitude and the way you look at things.
Remember to also take time for yourself. Self-care is not selfish. It is vital for your well-being. Whether it is taking a bath, reading a good book, going for a walk, or even making an appointment to see a mental health care professional, do whatever you need to do to get back on track and handle your stress. By taking care of yourself, you will enjoy your time with family and friends and they will enjoy your company as well.
For more information, visit Managing Stress.