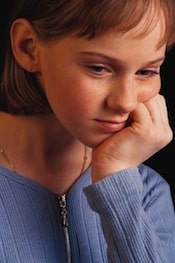 Asperger
Syndrome
is a high functioning form of autism. This diagnosis can sometimes go unnoticed and the individual is classified as being "different" or "unusual." Times are changing and more and more are recognizing that they either have Asperger Syndrome or
that their spouse or parent have Asperger's. Either way, adjusting to this realization is challenging.
Did you grow up with an
Aspie parent? How did being raised in an Asperger environment affect you? As a licensed psychologist who specializes in working with neuro-typicals or NT's (a term given to non-Aspie's), I have found this to be a unique situation and I do not mean that
lightly. This is especially true of those raised by an Aspie parent. I have found that these individuals feel like they do not fit in the typical NT world or in the Aspie world yet they are sensitive to both. They crave an emotional connection with their parent,
but feel convinced that nobody will truly understand who they are. What a conundrum!
You are not alone if you have felt this way before. I am overwhelmed by the response I have received from many NT's with Aspie parents. Connecting with others who have been in your shoes will not only provide comfort in an uncomfortable situation, but may help
you to learn more about yourself. Asperger Syndrome: Partners and Family of Adults with ASD Support Group is an excellent medium
for any who find themselves in this situation. Please join us for our monthly Meet Up if you live in the Portland, Oregon/Vancouver, Washington area. We will be meeting on July 21, 2012 to discuss what it is like being raised by an Asperger parent. If you
are unable to attend, please visit on
online page and become a member. The online support is incredible.
For more information on Asperger Syndrome, visit Asperger Syndrome Frequently Asked Questions.