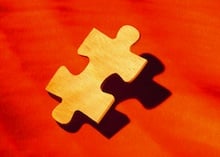 The Center for Disease Prevention and Control (CDC) published the latest autism statistics last week. According to
the report
, 1 in 88 American children are diagnosed with Autism Spectrum Disorder. This includes high-functioning forms of autism such as Asperger Syndrome. Compared to statistics 10 years ago, there has been a 78 % increase. The reasons for this increase is unknown, but greater autism awareness is sure to play a part. Autism is a pervasive developmental disorder. The range of severity on the autism spectrum is expansive. To learn more about high-functioning autism or Asperger Syndrome,
click here
.
CNN.com posted a fascinating profile of a 42 year old man with high-functioning autism named Joseph Sheppard. I thought this profile was worth writing about because of the attitude Joseph has regarding his disorder. After being diagnosed just six years ago, Joseph finally received clarity. He expressed that he felt his behaviors were a bit odd. Now he had the missing piece to the puzzle.
What impresses me most about Joseph is the fact that he chose to take his diagnosis and run with it. Instead of feeling stuck with a label, he embraced it even referring it to his "inner splendor." Now he is an advocate for others with autism. An excerpt from CNN Profile, Joseph says, " What I choose to do is change the course of the future for persons with autism, because I believe in them and I believe, given the right support and environment, they will be a strong force in repairing the world."
If you have been diagnosed with high-functioning autism, you can likewise choose to be like Joseph. If you are struggling to adjust to your diagnosis, I recommend seeking help from a mental health care professional who works with autism. Contact my office for more information or visit Asperger Syndrome Frequently Asked Questions.