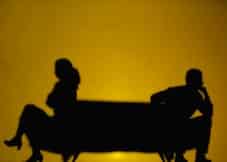 Strong, driven, successful, untrusting,
perfectionist
, reliable, intolerant, a loner . . . These are some of the traits that belong to the authoritarian entrepreneur type and often times they are incredibly successful in business. While many of these traits are positive and lead to success, there is one major flaw of the authoritarian entrepreneur.
An authoritarian entrepreneur believes that he or she is doing a good job for family and employees, regardless of their protests. He can only see his point of view and assumes that others agree with it or otherwise are too immature to understand. Because he believes he is doing what is best for everyone, he pushes ahead with his plans, often ignoring the challenges, complaints and cries of those he is pushing aside. Once his family or employees fight back, he feels betrayed and hurt.
The authoritarian entrepreneur has no awareness that he has any problems, which makes it exceedingly difficult to get help. He is an example of a good quality gone awry. That is, he travels on the notion that "the end justifies the means." This end-justifies-the-means drive comes from an insecurity deep inside the authoritarian entrepreneur. The source of this insecurity depends upon the individual. It may come from a childhood experience of being abused or threatened by a critical, distant, or aloof parent, whom the entrepreneur could never please. It may come from the lessons of a traumatic experience, such as war combat, wherein the entrepreneur learned to stay alive by doing whatever it took. It may come from an actual organic disability, such as dyslexia, making schooling difficult, and the entrepreneur all the more determined to prove he is smart or smarter-than. Whatever, the reason, the authoritarian entrepreneur has a fear of failure, tucked away deep inside that drives him to succeed at whatever the cost.
If you are an authoritarian entrepreneur, use stubbornness or personal strength to attack the problem and solve it. You have intelligence and drive. You have already proven that you can succeed. Now admit your flaws and rebalance your life. Grieve your losses. Learn to love. Break the pattern of insecurity in your family that began with an abusive parent, or a thoughtless teacher, or a war that shaped a vulnerable teenager. By keeping those fears buried, you are perpetuating the insecurity into the next generation. As much as that negative energy (i.e., fear, anger and depression) has served you to create wealth, it has also alienated your family. Is this really the legacy you wish to pass onto your children? Seek help. It will be worth your while.
For more information, read my article – Living With an Authoritarian Entrepreneur.