The
mind and body connection
is very real and very powerful. Our emotions affect our bodies and can cause many
physical health problems
. Perhaps it's not surprising that new research from
Concordia University
suggests that feelings of bitterness can have a negative impact on a person's physical health.
Researchers took note of the connection between failure and bitterness. According to psychologist Dr. Carsten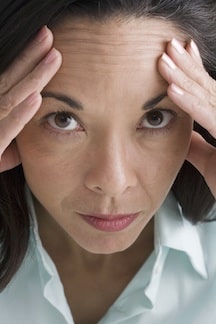 Wrosch, "Persistent bitterness may result in global feelings of anger and hostility that, when strong enough, could affect a person's physical health. When harbored for a long time bitterness may forecast patterns of biological dysregulation (a physiological impairment that can affect metabolism, immune response or organ function) and physical disease." For more information on this research, read the article – Bitterness Can Make You Sick.
Bitterness can stem from a wide range of events in one's life. It could come from a failed marriage, being a victim of abuse, being laid off or fired, or parenting a disabled child. Whatever the reason may be, you could be left with feelings of bitterness. If that bitterness is left unresolved, you will begin to see the negative affects not only on your physical health, but your entire life. Therapy is a wonderful tool to help someone overcome feelings of failure and bitterness. It will require hard work and an honest assessment of one's self, but you can conquer those emotions. Beat it before it beats you!
For information about therapy, visit Therapy FAQ.