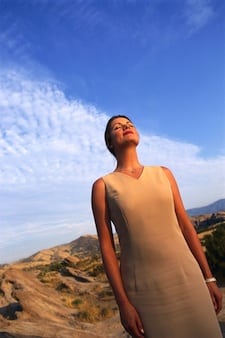 Happiness is something that all humans desire, but some find it hard to
find. New research is now showing that the level of your happiness is
largely dependent on you and your choices. Researcher Bruce Headey of
Melbourne University, in Australia, and colleagues in the Proceedings of
the National Academy of Sciences state, "
Life goals and choices have
as much or more impact on life satisfaction than variables routinely
described as important in previous research, including extroversion and
being married or partnered
."
The study also highlights that
those who place high priority on family life are also happier than if
they place priority on their work or money. For more on this study, read
the article, "Key To Happiness Lies in Choices You Make."
If you are looking for happiness in your personal life, what are you
going to do? Honestly evaluate your life and what you choose to
prioritize. If you see that you need an adjustment, then diligently work
to make the necessary changes. The outcome will be worth the work!
If
you continue to struggle with personal problems, you may need to seek
professional help and that's okay. For more information, visit When to Seek Professional Help for Personal Problems.