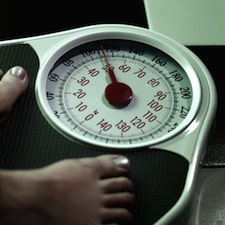 Obesity is known to cause serious health
problems, but studies now show that it is also connected to emotional
problems. A study performed in Australia targeted middle-aged men and
women who were overweight and found that they are more likely to suffer
from anxiety and depression. For a more complete look at their study,
read Being Overweight Tied to Anxiety, Depression.

If
you find yourself relating to the situation described, it is vital that
you take action to tackle both weight control and anxiety/depression.
You may not realize it, but enlisting the help of a mental health care
professional is a necessary step to get the help you need. A mental
health professional trained in the area of weight control can be helpful
in re-educating your habits. They can assist you in getting over the
rough spots and redirecting your thinking. They can also help you
determine if there may be medical reasons for being overweight.

Do
not delay in seeking the help you need. By taking this first step of
seeking professional help, you will be on your way to being a happier
and healthier you! For more information, visit Weight Control on my website or contact us for an appointment if you live in the Portland/Vancouver area.